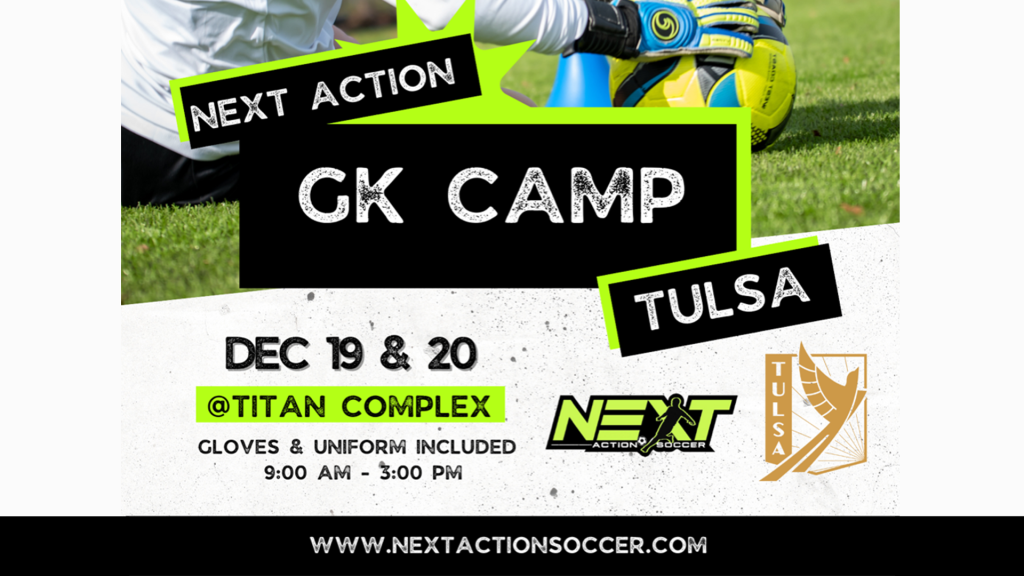 Camp to Take Place December 19-20
TULSA – Are you or someone you know a goalkeeper looking to take their game to the next level? FC Tulsa has partnered with Next Action Soccer to host a two-day commuter camp for goalkeepers on December 19-20 at Titan Sports Complex providing professional training for those looking to elevate their skills and talents between the posts.
Diego Restrepo, the Head of Goalkeeping for MLS' D.C. United, will be in Tulsa to provide lucid, technical, physical, and situational training to aspiring pros over the two-day camp. A graduate of the University of Virginia, Restrepo's playing career that spanned 10 seasons included time in both Columbia and Venezuela's First Divisions as well as a handful of clubs in the USL Championship. Restrepo was named USL Championship's Goalkeeper of the Year in 2017 and a member of the USL Best Eleven as a member of San Antonio FC.
Included in the registration fee is a pair of gloves and a uniform for each participant. The camp is available for U-19s and a competitive level of experience is recommended.
Click the link below to register today!