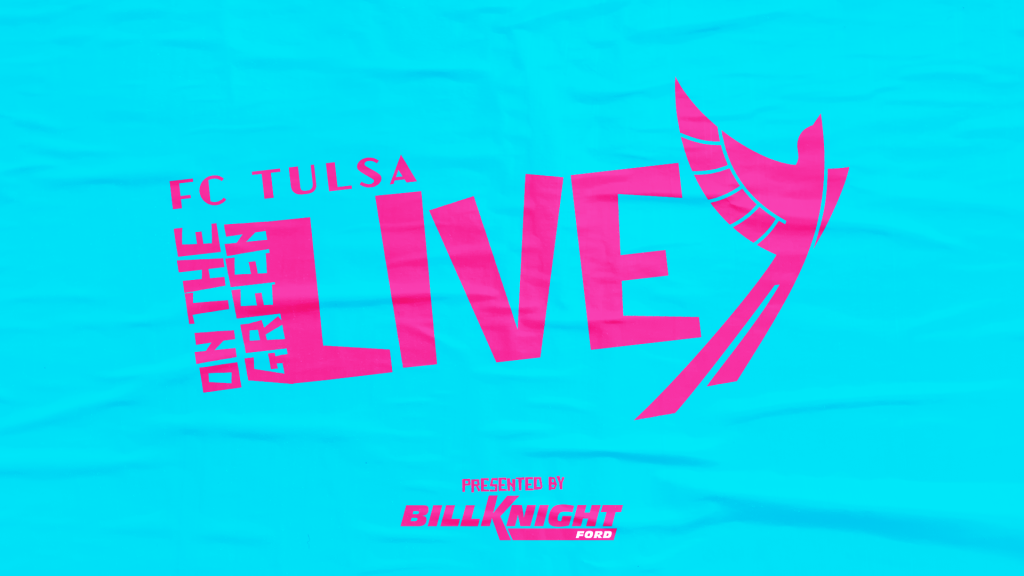 Festival will be Headlined by King Cabbage Brass Band Before 8 p.m. Kick
Festival will be Headlined by King Cabbage Brass Band Before 8 p.m. Kick
TULSA – FC Tulsa is taking over Guthrie Green this Friday with the first ever "On the Green LIVE!" festival ahead of its match vs. Memphis 901 FC, presented by Bill Knight Ford. Headlining the event is legendary local music act King Cabbage Brass Band. The event is free for anyone to attend and no ticket is required.
"On the Green LIVE!" kicks off at 5 p.m. where a diverse group of food trucks, including Que Gusto, will be set up and DJ Matt will begin his set. During this time, attendees are encouraged to participate in yard games and face painting by BAM Entertainment. FC Tulsa partners Cabin Boys Brewery and Part Time Beverage Co. will be on site as well.
Tulsa favorite King Cabbage Brass Band, Oklahoma's only New Orleans style brass band, takes center stage at 6 p.m. and will play a full set before the party moves across the street to ONEOK Field for FC Tulsa's 8 p.m. kickoff vs. Memphis.
It will be $1 Beer Night at the match where fans can purchase a Midfield Terrace ticket for $12 which includes a wristband to grant fans access to $1 beers at the Midfield Terrace bar, starting when gates open.
The $1 Beer process has been streamlined and improved to account for large capacity crowds, but FC Tulsa encourages fans to arrive early in order to avoid potentially long lines.
Parking around Guthrie Green and throughout the Arts District for "On the Green LIVE!" is free, and directions to Guthrie Green can be found here.
To see all FC Tulsa ticket options including single match tickets, group tickets, build your own plans and more, click here.