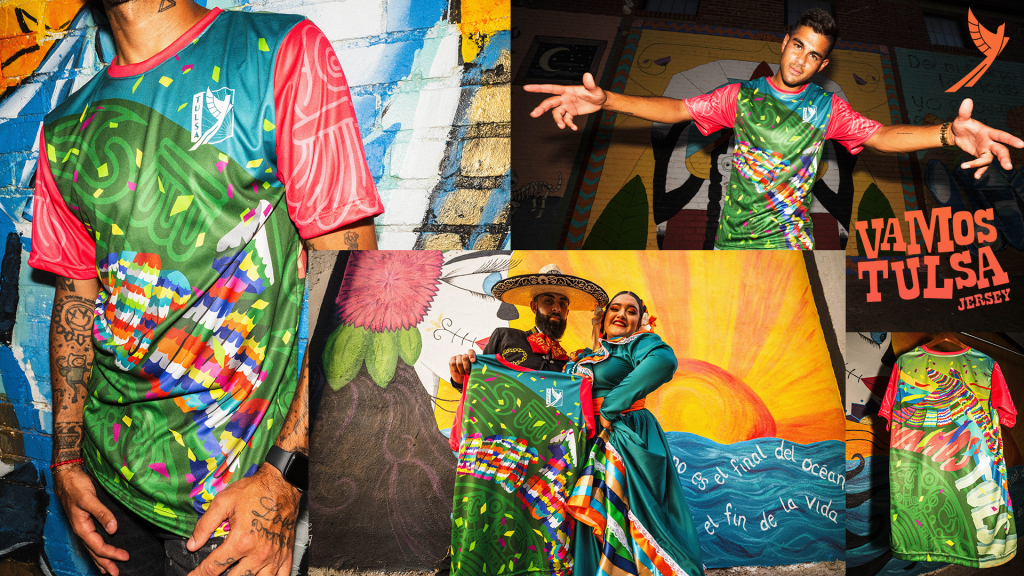 Jersey is Available Now for Purchase
Jersey is Available Now for Purchase
TULSA – On Tuesday, FC Tulsa unveiled its 2023 Vamos Tulsa jerseys that the club will wear during warmups on September 9 for Vamos Tulsa Night at ONEOK Field. The jerseys will be available for purchase at FC Tulsa's match on Wednesday night as well as online.
The Vamos Tulsa jersey, designed by local Hispanic artist VNICE, features celebratory components of Latino culture such as confetti and a piñata in the shape of FC Tulsa's scissortail badge across the back.
The bright and bold colors that comprise the shirt chronicle the vibrance and diversity of Tulsa's Latino community while showcasing that FC Tulsa is not only a celebration of soccer, but of Tulsa and the people who contribute to its beautiful culture.
In addition, FC Tulsa has created a Vamos Tulsa scarf that will also be available for purchase at Wednesday's match as well as online.
The evening will mark the fourth consecutive season in which FC Tulsa will dedicate a match night to honoring and celebrating the city's Latino community.
More details regarding Vamos Tulsa night will be announced in the near future.