CONTACT AN FC TULSA TICKET REPRESENTATIVE TO LEARN MORE ABOUT GROUP TICKET DEALS
---
POST-MATCH SHOT ON GOAL
Minimum 40 tickets (Max 80 kids)
Ages 4-14
Score a goal at ONEOK Field! Each person in your group will get onto the pitch after the match to take a shot on goal.
PRE-MATCH WARM UP ACCESS
Minimum 30 tickets (Max 50 tickets)
Be on the pitch as FC Tulsa gets ready for the match! The best seats in the house are yours before the match…You can't get any closer to the action than this.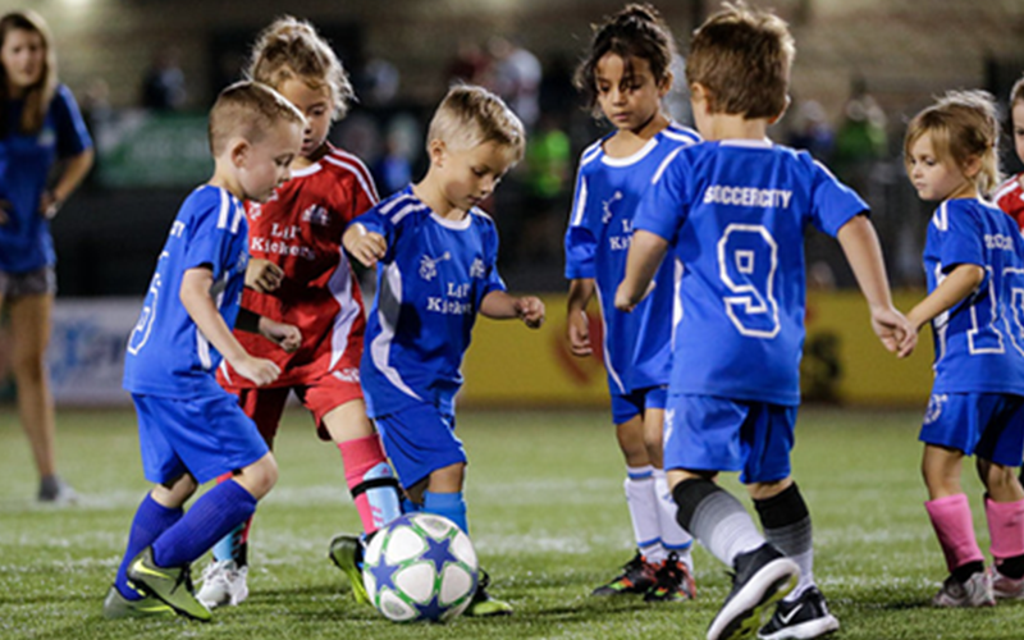 HALFTIME YOUTH MATCH
Minimum 30 tickets/team (Max 4 teams)
Ages 4-8
During halftime, your team, youth club, or group will get to play on the same pitch as FC Tulsa!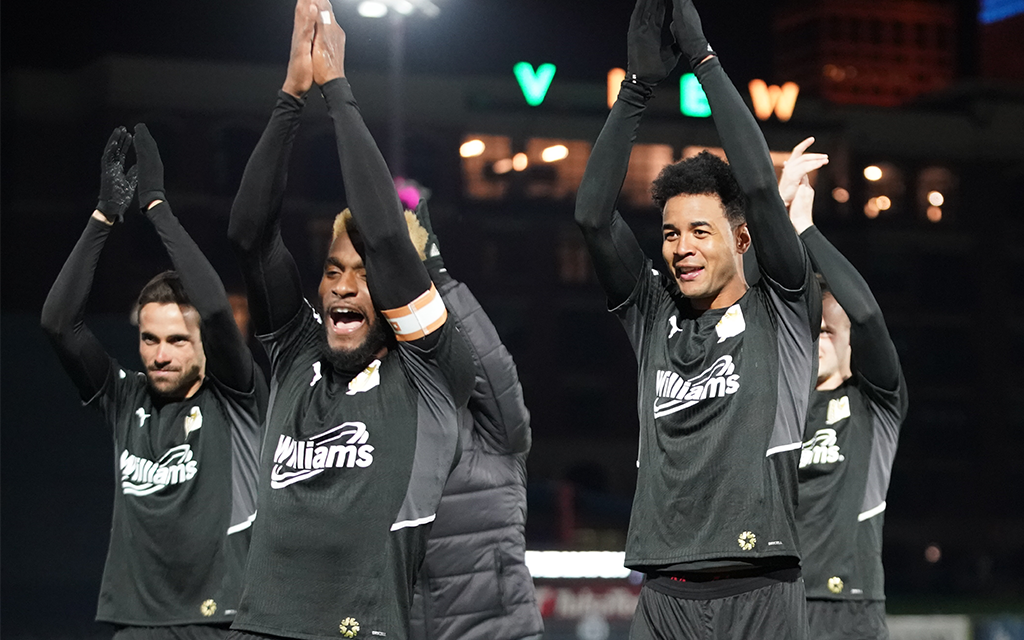 POST-MATCH PHOTO ON THE FIELD
Minimum 40 tickets (Max 200)
This package is perfect for your group outing, and after you've watched all the action at ONEOK Field, you can step onto the pitch after the match to take a picture with your group!
MATCHDAY BALL KIDS
Minimum 50 tickets (6-12 ball kids)
Ages 9-12
The ball kids play an important role on matchday! This group experience allows the kids to be stationed around the field and hand the balls to the players when it goes out for a throw in.
WALKOUT BALL KIDS
Only 22 tickets
Each kid is paired up with either an FC Tulsa player or a player from the opposing club to walk out of the tunnel with and line up beside for the National Anthem!
PERFORMANCE GROUPS
Minimum 80 tickets
Max 40 performers
Dance Group? Choir? Your performance group can perform at ONEOK Field with this group package! Contact a FC Tulsa account executive for more details.
Planning a night out for the office? Wanting to get together with a large group of friends or family? Maybe you are a part of a school or church group and want some safe, outdoor family-friendly fun in Tulsa? Purchasing 10 or more tickets to an FC Tulsa match allows you access to a premier downtown event for special ticket rates.
---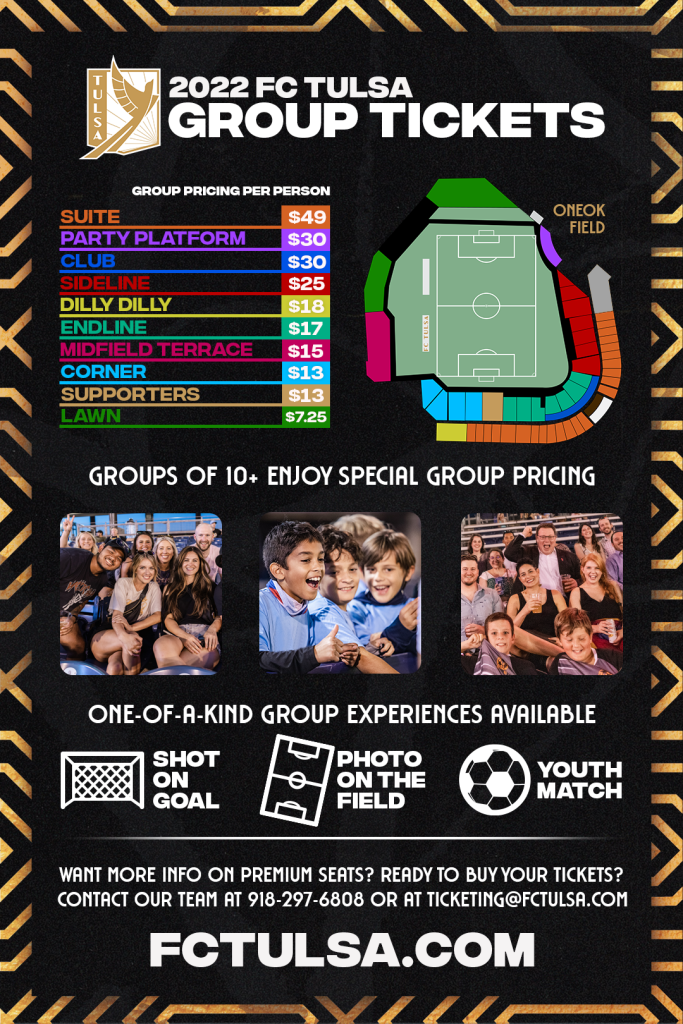 ---
Purchasing group tickets with the reduced rate must be done over the phone with a FC Tulsa ticket representative. Call a dedicated ticket rep at (918) 297-6808 or send us an email at tickets@fctulsa.com. Fill out the interest form below, and we will get back to you to help you purchase!
2022 Group Ticket Interest Form
---