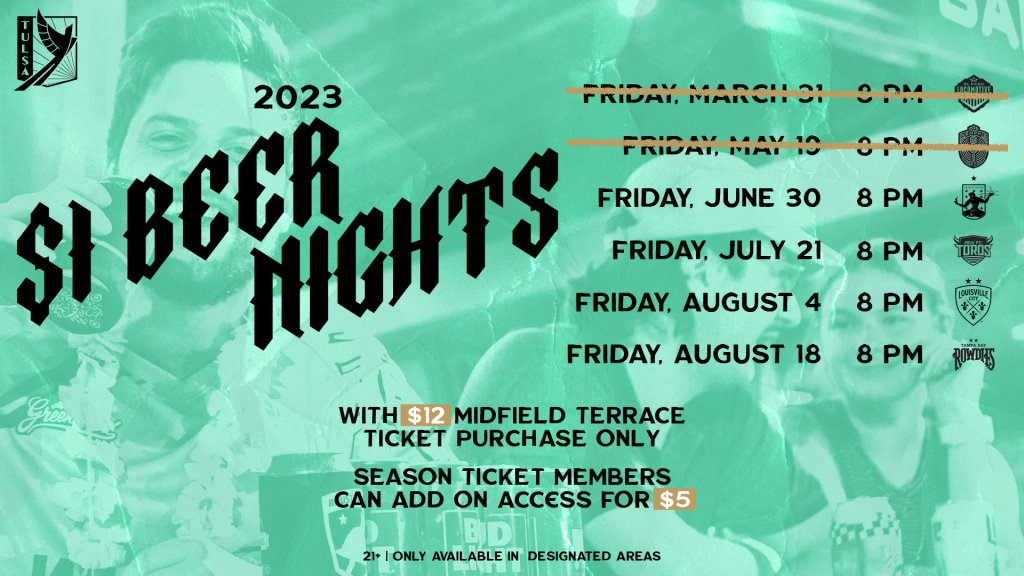 $1 Beer Nights Return on Fridays in 2023!
June 30 – 8 p.m.
vs. Detroit City FC
July 21 – 8 p.m.
vs. Rio Grande Valley Toros FC
August 4 – 8 p.m.
vs. Louisville City FC
August 18 – 8 p.m.
vs. Tampa Bay Rowdies
Purchase a $12 ticket to the Midfield Terrace section at ONEOK Field on Friday nights next season to access the Midfield Terrace bar where beer is only a buck all night long! Pick up a wristband at the section entrance on matchday when you present your ticket and a valid I.D. that ensures the $1 price on brews all night long, starting when the ONEOK Field gates open!