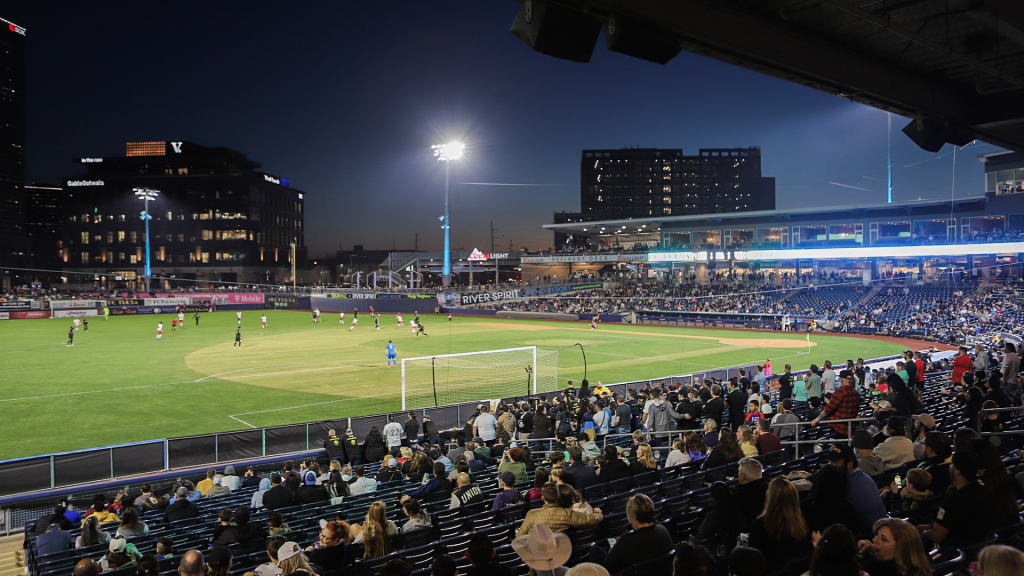 Students to Experience Gameday Soccer Operations at ONEOK Field
TULSA – At its home match on Wednesday night, FC Tulsa will host students from the Thunder Fellows program to shadow its front office employees and learn the business of pro soccer on matchday.
Around 30 students from various Tulsa high schools will be at the match and speak to FC Tulsa head coach Michael Nsien and other members of FC Tulsa's leadership team. In the build-up to the match, students will experience a firsthand at matchday ticket sales, communications, operations and game production, and other areas of the organization.
To top off their night, FC Tulsa has provided students and their families free tickets to the match to see the hard work behind the scenes come together in front of thousands of fans.

Based in FC Tulsa's backyard of Greenwood, the Thunder Fellows Program was developed by the Oklahoma City Thunder and Creative Arts Agency (CAA) in 2021 to unlock new opportunities in sports, entertainment, and technology for Black high school and college students in the Tulsa area.
Michael Schetzel, Chief Business Officer – FC Tulsa
"We are honored to partner with Thunder Fellows to treat their students to a one-of-a-kind experience at our match. Sports can be a powerful tool for good in the community and both FC Tulsa and the Oklahoma City Thunder have consistently shown a commitment to investing back into the Greenwood community. We are excited to showcase FC Tulsa to these students on Wednesday evening and demonstrate the numerous jobs and skillsets required to run a professional sports organization."