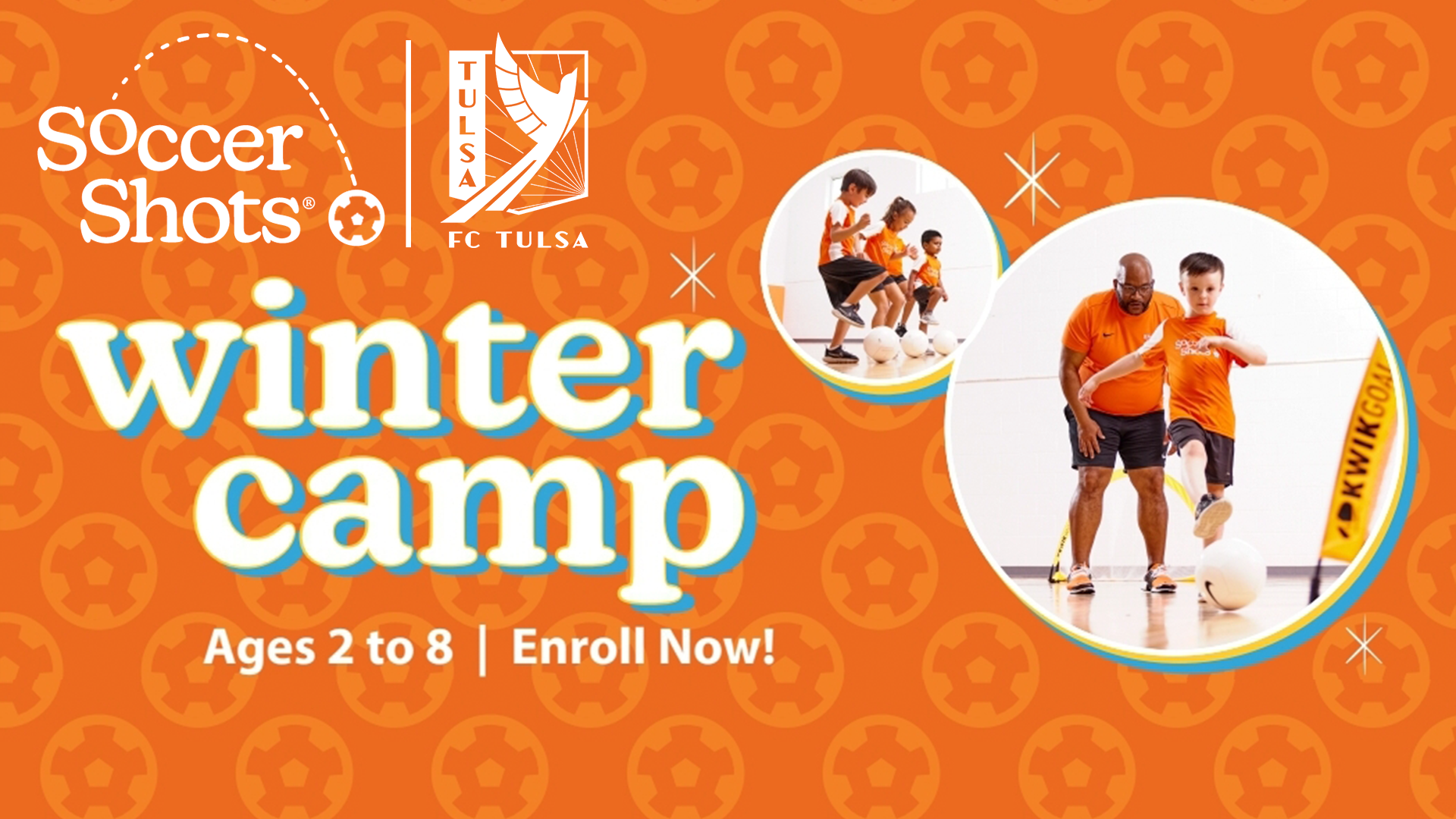 FC Tulsa and Soccer Shots Introduce Winter Programming!
Soccer Shots and FC Tulsa are proud to partner up to launch fun-filled Weekday Learn to Play Sessions, Saturday Sessions, and Winter Camps!
We are offering a weekday morning option, a Saturday morning option, and weekend camps for kids ages 2-8 to have the chance to join some of the best coaches in the business for soccer skills training, character-building, and FUN! For more information and to register, click below!
Camp Options Below:
Sessions start at 2:00 p.m. (varies by age). Each camp costs $55 per child.
OPTION 1
Wednesday, December 27th
Thursday, December 28th
Friday, December 29th
OPTION 2
Wednesday, December 27th
Thursday, December 28th
Friday, December 29th