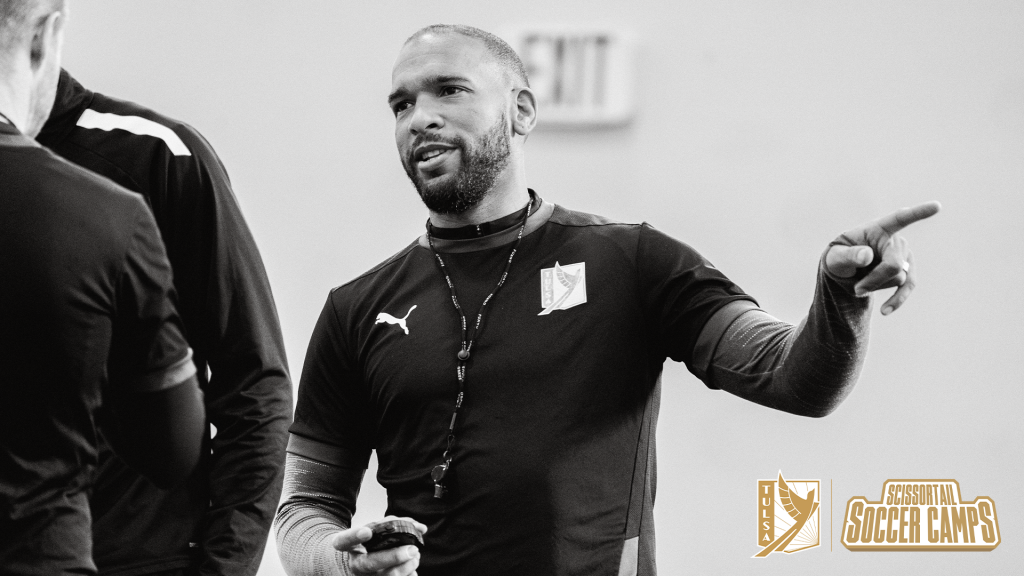 Camps to Take Place Over Spring Break, Summer Vacation, and Thanksgiving Break
Camps to Take Place Over Spring Break, Summer Vacation, and Thanksgiving Break
TULSA – Beginning in 2023, FC Tulsa is allowing young soccer players across Tulsa to train like a pro with the founding of FC Tulsa Scissortail Soccer Camps. There will be three camps hosted, all of which feature a curriculum aligned with FC Tulsa's developmental philosophies and will be led by members of the FC Tulsa coaching staff.
Below are all three camps to take place in 2023, each of which will take place indoors at Titan Sports Complex and Performance Center.
Spring Break Camp: March 13-16, 1 p.m. to 4 p.m.
Summer Camp: June 5-8, 1 p.m. to 4 p.m.
Thanksgiving Camp: November 20-22, 9 a.m. to 2 p.m.
Each camp is designed to meet players aged 6-14 years old at their current skill level. A professional and engaging environment will greet each participant as they take part in entertaining activities crafted to create a memorable experience. The aim of each camp is not only to evolve each player's soccer skills, but to inspire them to take their soccer dreams to new heights.
All participants will also receive an official FC Tulsa training shirt, soccer ball, and will have the chance to get player autographs. Furthermore, a price discount will be offered for each additional sibling that registers.
In addition to its own camps, FC Tulsa will also partner with local soccer clubs and organizations to support their soccer camps with professional instruction, aid in supplemental training sessions, and host camps on behalf of those organizations.
For any additional questions, email camps@fctulsa.com.