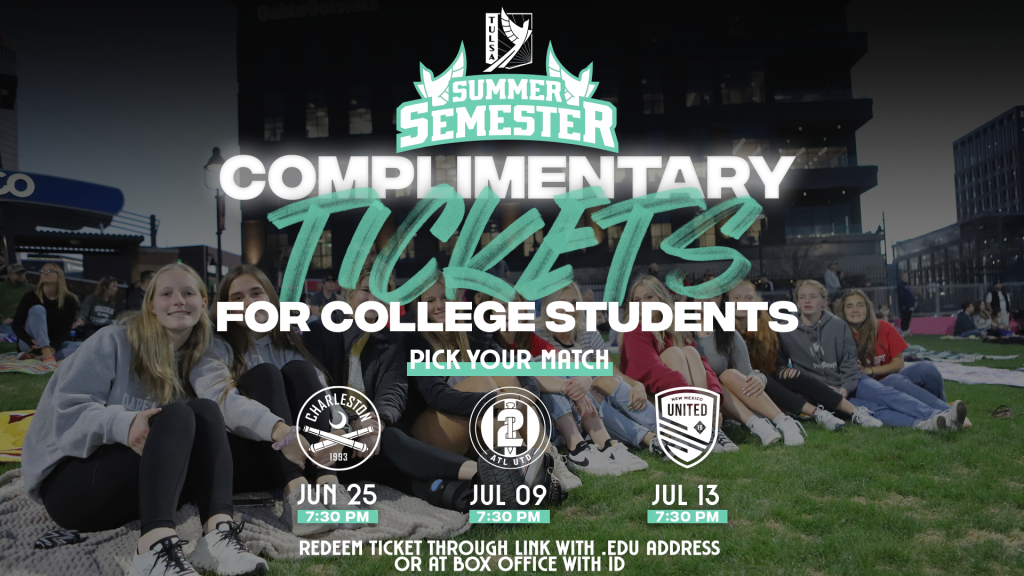 Students Can Choose From Next Three FC Tulsa Home Matches
TULSA – FC Tulsa is treating all college students back home in Green Country for the summer to a match at ONEOK Field. With a ".edu" email address, college students can unlock access to one (1) complimentary ticket to any of the next three FC Tulsa home matches on Saturday, June 25, Saturday, July 9 or Wednesday, July 13.
Not only does the ticket give a college student access to a night of pro soccer downtown in Tulsa, but FC Tulsa will host prematch concerts prior to each of the Saturday matches. This coming Saturday, Freak Juice will perform just outside the gates at ONEOK Field and on July 9, Charlie Redd will hit the stage with Luna Voodoo.
All three matches come with a free Fireworks Show immediately after the match for all fans at the stadium. With a complimentary ticket to a night of live music, pro soccer and fireworks, this is perfect for the pocketbook of any local college kid.
To secure your ticket, click this link and lock in your seat in advance, or bring your College ID to the ONEOK Field Box Office on matchday.