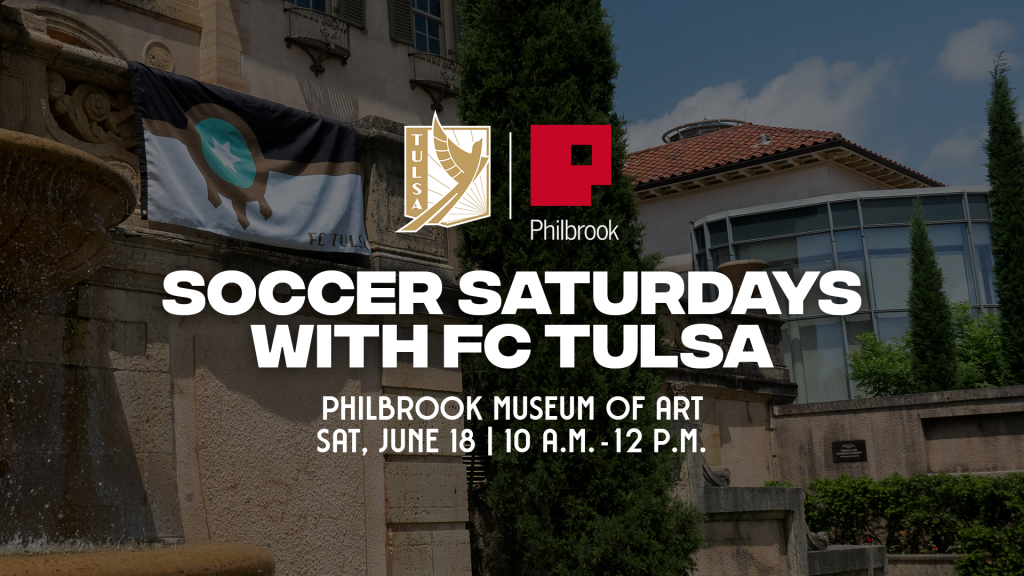 Pick Up Soccer to be Played in the Gardens at Philbrook from 10 a.m. – 12 p.m.
TULSA – Two of Tulsa's biggest family entertainment brands are teaming up on Saturday morning for sports on a different stage. FC Tulsa and Philbrook will host a "Soccer Saturday" at the world class art museum from 10 a.m. – 12 p.m. CT this Saturday, June 18. All ages will be welcome to play casual outdoor pick-up soccer matches on fields at the famous Philbrook Gardens.
FC Tulsa staff, including new president Sam Doerr, will be at the event, handing out club goodies and taking entries to win a Family 4-pack of tickets and merch to a future FC Tulsa match. Some limited FC Tulsa merch will also be on sale, including a special $10 OFF sale of the club's Mural Kits, in honor of the collaboration with Philbrook.
The "Soccer Saturday" event is free to all Philbrook Members and youth 17 and under. All activities are also available at no extra cost to those with a General Admission pass to Philbrook on Saturday.
For more information on Soccer Saturday with FC Tulsa, or to purchase your General Admission pass for Saturday, click here.