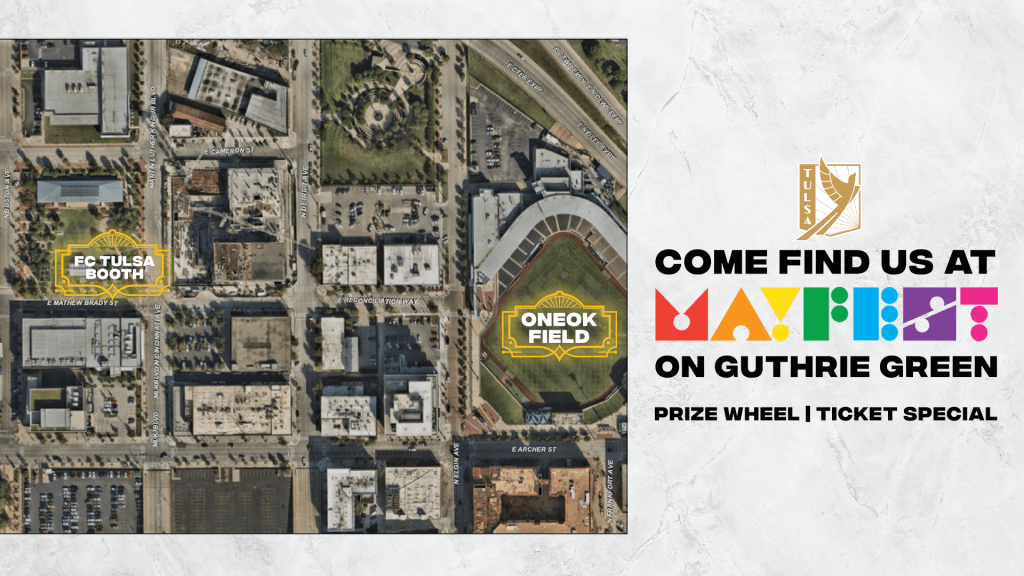 FC Tulsa Table to be Set Up at Guthrie Green
While you are walking around downtown and taking in everything Mayfest has to offer, make sure to stop by the FC Tulsa booth at Guthrie Green in addition to listening to live music on the FC Tulsa Main Stage!
The FC Tulsa booth will have a prize wheel that fans can spin and walk away with some FC Tulsa merch, as simple as that! Fans can also get information about tickets (including a special ticket deal accessed only at the booth during Mayfest), FC Tulsa's schedule, and play FIFA with other fans.
And of course, don't forget to get your tickets to Saturday night's match as FC Tulsa hosts Detroit City FC at ONEOK Field! Tickets to the match can be found here.