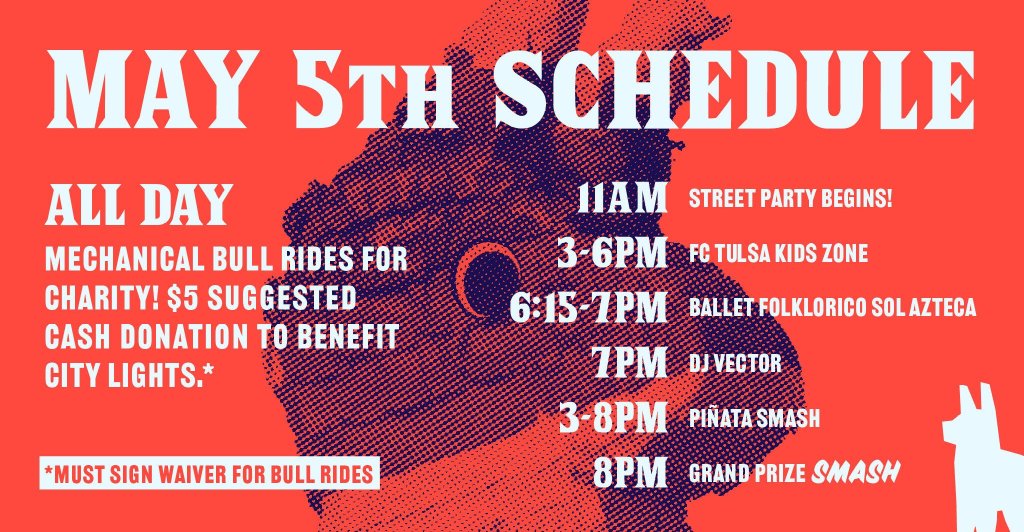 FC Tulsa will Host the Kids Zone from 3-6 p.m.
To celebrate Cinco de Mayo tomorrow, FC Tulsa is taking part in Foxy Tacos' Smash and Bash street party on Cherry Street!
From 3 p.m. to 6 p.m., FC Tulsa will have a Kids Zone set up with pop-up goals and other family-friendly activities.
In addition to the Kids Zone, the Smash and Bash celebration will be filled to the brim with food trucks, margaritas and other drinks, games, live music, mechanical bull rides, and of course the reason for the name of the festivities itself – the piñata smash, where one lucky person will wind the grand prize of $500!
The Bash itself lasts from 11 a.m. until 10 p.m., so make sure to swing by the Kids Zone in the afternoon and play a bit of soccer!
Foxy Tacos is located at 1529 E 15th St, Tulsa, OK 74120.