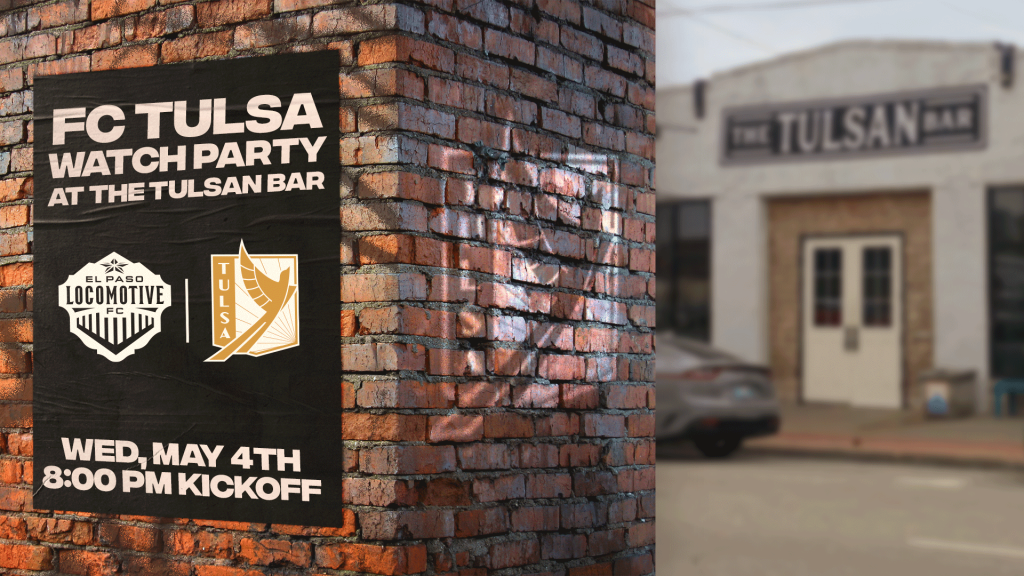 Kickoff From Southwest University Park is Set for 8 p.m. CT
When FC Tulsa travels to El Paso to take on Locomotive FC this Wednesday, you can travel to the Tulsan Bar for the official Watch Party of FC Tulsa!
Although the previous Tulsan Watch Party was put on hold due to severe weather in Memphis and postponed the match itself, Wednesday's gathering will be in full swing with food, beer, and soccer! Grab a 918 Cerveza on tap while you're watching all the action with the FC Tulsa faithful.
Kickoff from El Paso is slated for 8 p.m. CT, so get to the Tulsan early and ready for some fun!
The Tulsa is located at 412 E 2nd St, Tulsa, OK 74120.