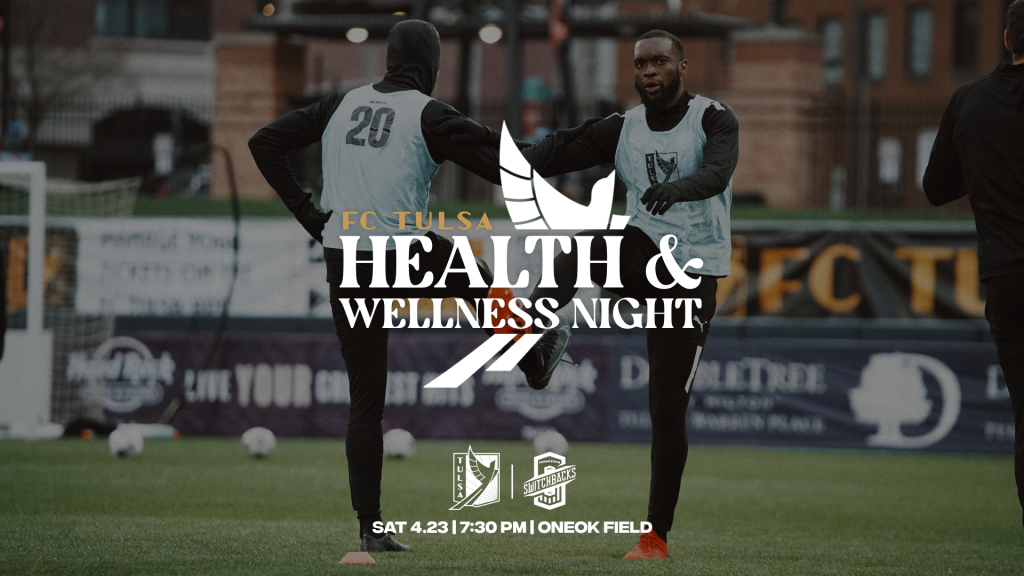 Anyone with a Ticket can Attend a Free Yoga Session on the Pitch with Updog Yoga
TULSA – FC Tulsa is back at ONEOK Field on Saturday night against Colorado Springs and will be hosting the club's first Health & Wellness Night at the stadium. From on-pitch Updog Yoga to a Tippi Toes halftime performance, FC Tulsa will bring healthy and fun entertainment to downtown Tulsa this coming weekend.
Starting at 6:15 p.m. on Saturday evening, Updog Yoga and instructor Mark Wilson will hold a free yoga class on the FC Tulsa pitch. Anyone with a ticket to the match is invited to bring their own yoga mat and attend the class. Gates to the stadium will open at 6 p.m. to all yoga participants to enjoy the calm before the FC Tulsa storm.
At halftime, 6-year-olds from the Tippi Toes dance studio will entertain fans with a halftime performance on the field. Fans can also catch the tiny dancers prematch at the Oil Derrick where the ensemble will be warming up for their performance.
Several businesses promoting physical fitness will have booths set up throughout the ONEOK Field concourse including Orangetheory Fitness, Total Zumba Fitness, FleetFeet, RadNet Inc., StretchLab, Row House and Parkside Inc.
Orange Theory is hosting a contest at their table and any fan who enters will have a chance to win 10 free classes!
FC Tulsa will take on Colorado Springs at 7:30 p.m. on Saturday and tickets to the match start at only $12.