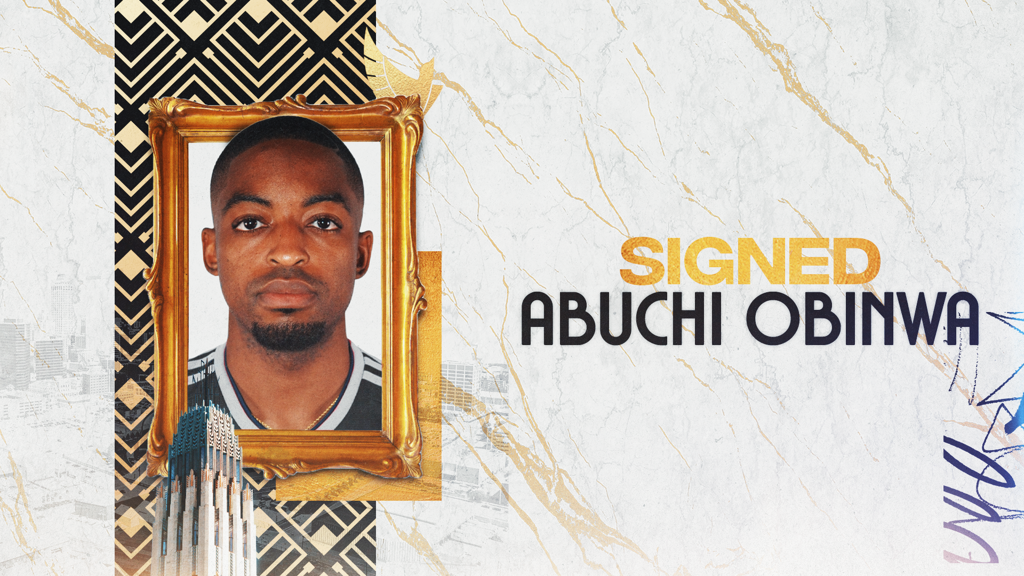 Columbus, Ohio Native Brings Previous Training Experience from PSG, Real Madrid
TULSA – FC Tulsa is adding another new face to its 2022 roster. The club has signed midfielder Abuchi Obinwa, a American and Nigerian dual citizen, to its USL Championship roster, pending league and federation approval.
Madabuchi "Abuchi" Obinwa joins FC Tulsa coming off two solid seasons with South Georgia Tormenta FC in USL League One in which he saw his playing time and role increase from 2020 to 2021. The midfielder made 15 appearances and 13 starts for Tormenta in 2020, then appeared 23 times and started 19 matches in 2021. Abuchi also logged his first professional assist last season, a lofted long ball curling to the foot of the waiting forward inside the box.
"Abuchi has spent most of his career in the midfield, but he has experience playing across the back line as well," said FC Tulsa head coach Michael Nsien. "Abuchi has the technical ability and game understanding to add a lot to any team from a variety of positions and still has so much potential. I look forward to getting Abuchi into our environment."
Abuchi was a top American soccer prospect as a teenager, spending time with Chicago Magic PSG, a Paris Saint-Germain FC affiliate club in the United States. He was named the 2013 U.S. Soccer Development Academy's U15/16 Central Conference Player of the Year and would spend time training abroad with both PSG and Real Madrid. He has made multiple appearances at several levels of the U.S. Youth National Teams, including appearing three times for the U-18 team in 2014 at the Lisbon International Tournament in Portugal and twice at the Stevan Vilotic-Cele Tournament in Serbia for the U-20 side in 2015.
At just 18 years old, Abuchi signed his first professional contract in Germany with Hannover 96's II squad after spending a season as an amateur playing for the club's U19 outfit. A year later, Abuchi returned to the U.S., signing an MLS contract with his hometown team, Columbus Crew. While he made an unofficial appearance for the Crew in a friendly against Eintract Frankfurt, Abuchi spent much of 2017 loaned to the Crew's then-USL Championship affiliate, Pittsburgh Riverhounds SC, where he made seven appearances in the USL Championship.
Following his first professional season in the States, Abuchi again went abroad, playing two seasons in Portugal's third division with Lusitano FCV, before returning to the U.S. for the 2020 season with Tormenta FC.
"I'm extremely grateful for this opportunity to be back in the USL Championship and even more excited to be at this club," said Abuchi. "I can't wait to play in front of the fans and to help FC Tulsa in any way I can to bring us a championship."
Abuchi is the sixth midfielder announced to FC Tulsa's 2022 roster along with returners Ciaran Winters, Kembo Kibato, Lebo Moloto, Eric Bird, and newcomer Petar Čuić.
2022 FC Tulsa Roster
Keepers: Sean Lewis, Austin Wormell
Defenders: Bradley Bourgeois, Jorge Corrales, Johnny Fenwick, Ronald Rodríguez, Matheus Silva, Gabriel Torres
Midfielders: Abuchi Obinwa, Eric Bird, Petar Čuić, Kembo Kibato, Lebo Moloto, Ciaran Winters
Forwards: Rodrigo da Costa, Machuca, Darío Suárez