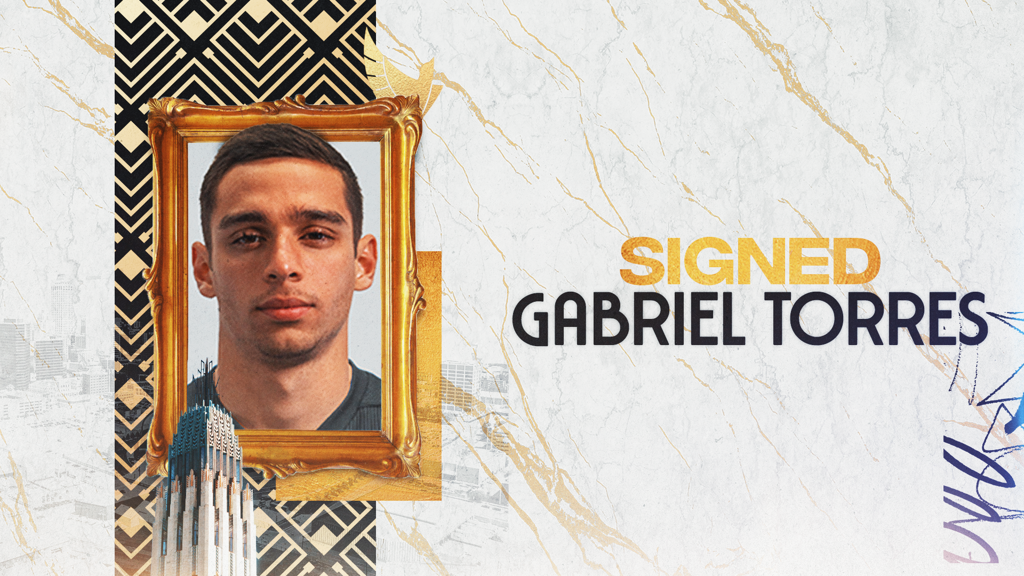 Brazilian Scored Two Goals and Logged Five Assists Between 2020 and 2021 Seasons
TULSA – Continuing its additions on the backline, FC Tulsa has added a full-back for additional protection and attack along the left wing. Gabriel Torres, a 25-year-old Brazilian, has signed with FC Tulsa for the 2022 season, pending league and federation approval.
Torres spent the 2020 and 2021 seasons with Hartford Athletic and proved to be one of the most dangerous chance creators that the USL Championship has to offer from the left-back position. In 29 regular season matches over the last two seasons, Torres registered five assists for Hartford and accumulated 24 chances created for teammates. 
"Gabriel Torres is a full-back that is very comfortable in possession of the ball," said FC Tulsa head coach Michael Nsien. "His end product in and around the final third is at an extremely high level, and his ability to create goal scoring chances coming from deep positions will allow us more opportunities to add more players in dangerous areas. Gabriel is a brave and committed defender and will be a great addition to our back line."
A major cog in Hartford's excellent 2020 season, Torres made 14 appearances for the club with 12 starts. The then 23-year-old helped lead Hartford to a first place finish and the second-best record in the Eastern Conference, along with the club's first-ever Playoffs spot. During the season, Torres scored two goals and registered two assists while earning a place on the league's Team of the Week on two separate occasions.
His 2021 season got off to a fast start with three assists in his first four matches, helping Hartford to a 3-0-1 record. However, the Brazilian didn't appear in 17 of the club's final 28 matches.
Before joining Hartford Athletic to kick off his professional career, Torres spent 2019 with Chattanooga FC in the NPSL, where the club won the Southeast Conference Playoffs and participated in the NPSL Member's Cup. Torres was rewarded for his steady play with a professional contract from Hartford to play in the USL Championship.
Torres also competed in USL League Two for The Villages SC during the 2018 season, where he helped the side claim the Southern Conference while making 17 appearances across the regular season and playoffs. His performance earned Torres League Two All-League and All-Southern Conference honors.
"I'm humbled for the opportunity to be representing this amazing club and the city of Tulsa," said Torres. "I'm ready to give my best to help the team to achieve its goals this season."
Torres joins a remade FC Tulsa backline for 2022 that includes just three returning players in Bradley Bourgeois, Jorge Corrales and Johnny Fenwick.
2022 FC Tulsa Roster
Keepers: Sean Lewis, Austin Wormell
Defenders: Bradley Bourgeois, Jorge Corrales, Johnny Fenwick, Matheus Silva, Gabriel Torres
Midfielders: Eric Bird, Kembo Kibato, Lebo Moloto, Ciaran Winters, Petar Čuić
Forwards: Darío Suárez, Rodrigo da Costa, Machuca