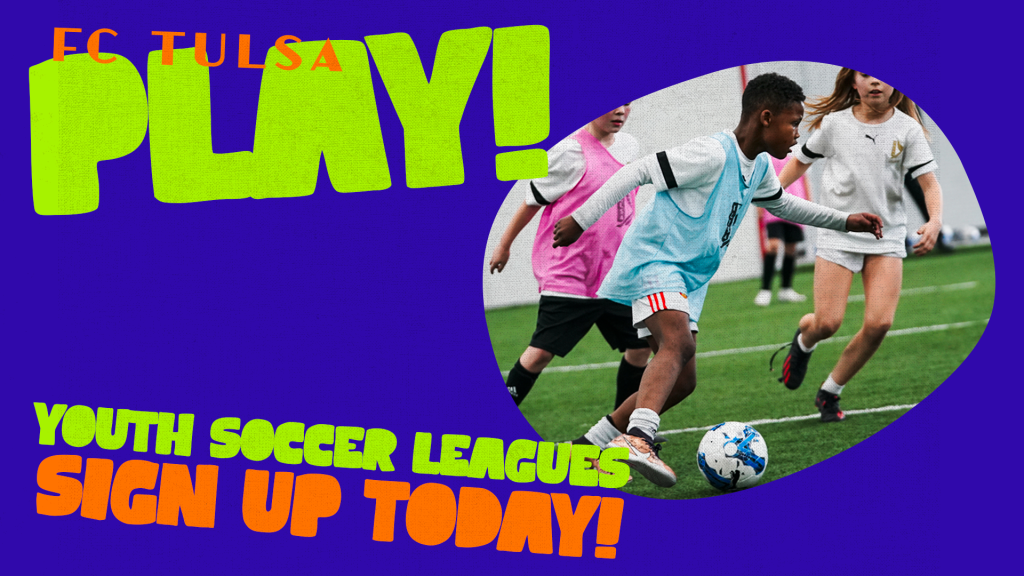 Eight-Week Program Launches on Sept. 30
Eight-Week Program Launches on Sept. 30
TULSA – On Monday, FC Tulsa announced FC Tulsa PLAY!, an eight-week program for kids geared towards introducing participants to soccer and teaching the fundamentals of the sport.
FC Tulsa PLAY! will meet every Saturday for about an hour at Titan Sports and Performance Center and will allow for all participants to get more involved in every session than a traditional recreational league. Each session includes a skills development portion, followed by a game to practice what was learned and show off their new moves.
Above all, fun will be kept at the center of FC Tulsa PLAY! to develop a passion for soccer in an interactive, exciting atmosphere.
Included in each participant's registration is a ticket voucher to an FC Tulsa match in 2023 or 2024, a jersey, and a personal ball.
Participants can sign up with friends to be placed on the same team, or can register as individuals to be placed on a team.