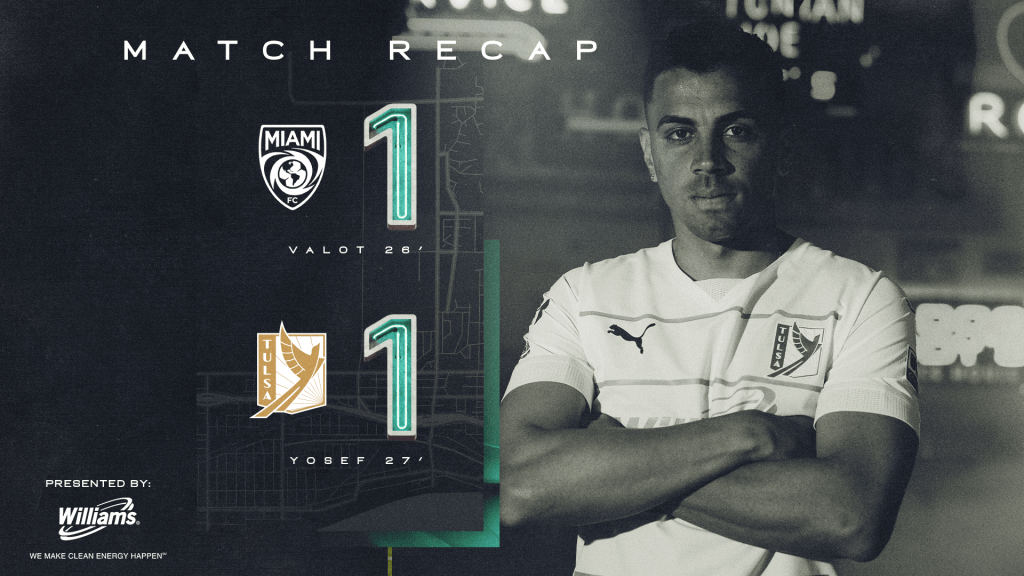 Milo Yosef Bags the First FC Tulsa Goal of the New Campaign
Milo Yosef Bags the First FC Tulsa Goal of the New Campaign
MIAMI, Fla. – All offseason, FC Tulsa focused on rebuilding both its roster and coaching staff in preparation for the six-month marathon that is the USL Championship season. Following 18 offseason player departures, a new head coach in Blair Gavin, and a new tactical philosophy, FC Tulsa earned a valuable point on the road Saturday night against a playoff team a year ago to usher in a new beginning.
As perhaps expected in the first match of the season for both clubs, a slow pace was established early. Seven players in Tulsa's Starting XI were making their club debut as Gavin's crew settled in for its first 25 minutes of the new campaign. However, that slow start rapidly picked up with goals from both clubs within 80 seconds of one another.
The home side opened the scoring in the 26′ minute courtesy of Florian Valot. The midfielder for Miami received a yellow card early in the match and was nearly sent off minutes later following another late challenge against Moses Dyer, but the referee showed leniency and Valot took full advantage of the grace awarded to him.
Immediately after Miami found the back of the net, FC Tulsa responded with a goal of its own. Collin Fernandez unleashed a shot from 20 yards out that forced the Miami keeper to the ground, but the power behind Fernandez's effort caused the ball to spill out of the keeper's grasp. Forward Milo Yosef followed up the attempt, kept his composure, and smashed the ball between the posts to level things at 1-1.
Despite enjoying the majority of possession in the second half and outshooting Tulsa 10-3 over the final 45 minutes, Miami was unable to penetrate FC Tulsa's backline for a second time. Six critical saves from Michael Nelson, Tulsa's newly-added goalkeeper via MLS loan, continued to leave 11 players in blue and orange scratching their heads, wondering how to beat the 6'3″ man in frame.
Over the course of the match, FC Tulsa won 69% of its attempted tackles as the club earned a point on the road for its defensive efforts to kickstart the Blair Gavin era.
Below are three takeaways from tonight's match.
1) Backline Bird
Eric Bird played out of position on Saturday night as the traditional midfielder was positioned along the backline for all 90 minutes and did not seem to miss a step. The eight year USL Championship veteran won two fouls and topped the squad with 11 clearances, seven more than any player from either club.
2) Substitution Depth
The depth and versatility of FC Tulsa's complete squad was tested as both Bradley Bourgeois and Brett Levis were unavailable for selection due to injury. All four players starting across Tulsa's defensive line manned positions that they have not traditionally filled and limited the home side to just one goal while winning 67% of all tackles attempted between Ruxi, Corrales, Malou, and Bird.
3) Nelson Stuns in Debut
Former Houston Dynamo keeper Michael Nelson was acquired via MLS loan only nine days ago and was known as a spectacular shot stopper, a skill he showcased throughout the evening. The former First Round MLS SuperDraft pick and SMU standout made six dazzling saves to keep the score on level terms. Nelson's save percentage sits at 85.7% heading into Week 2.
UP NEXT
FC Tulsa is once again on the road for its second match of the 2023 next week to take on Birmingham Legion FC. The match will take place on Friday, March 17 at Protective Stadium and kick off at 7 p.m. CT.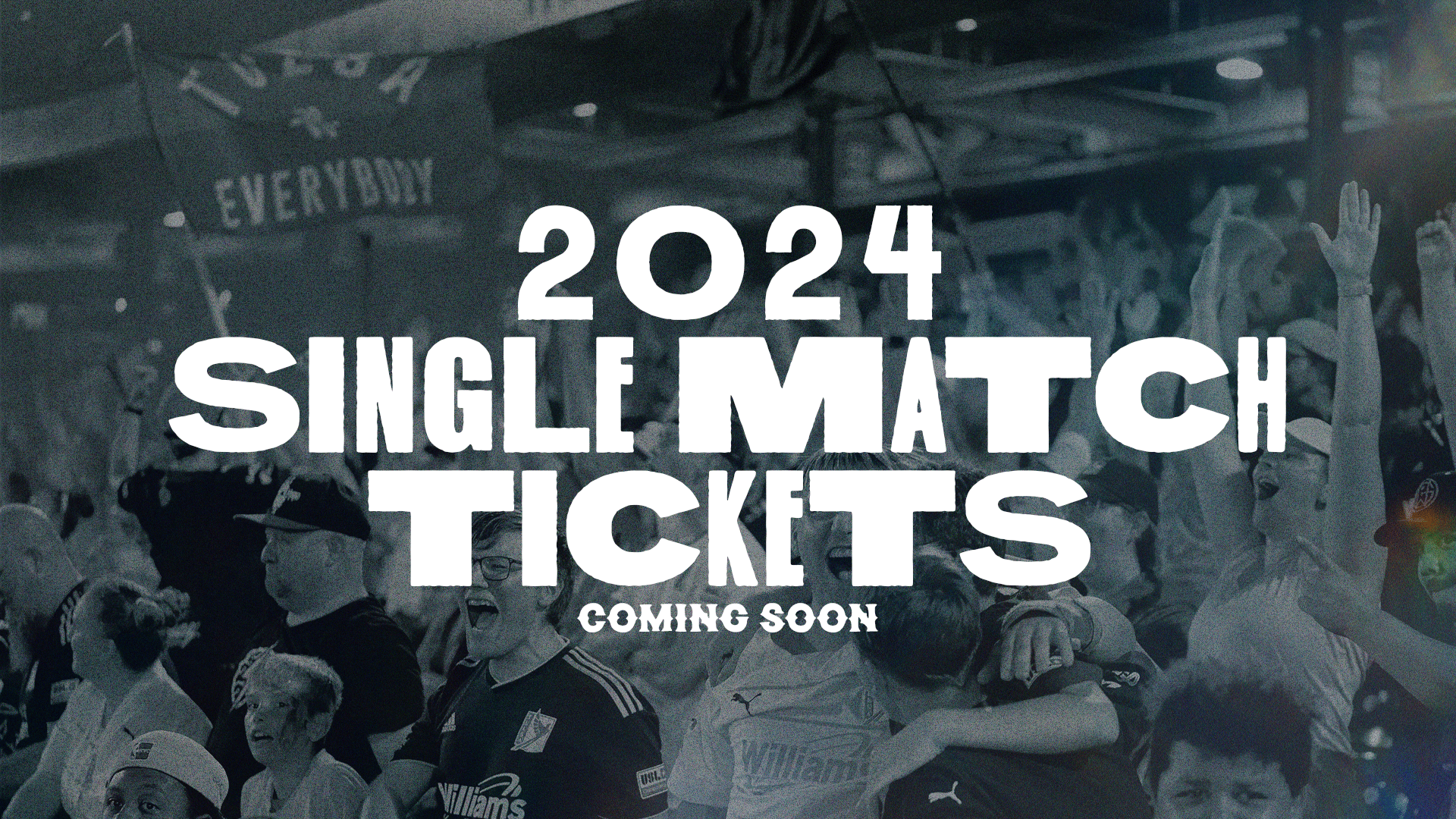 Milo Yosef – 28′ Minute