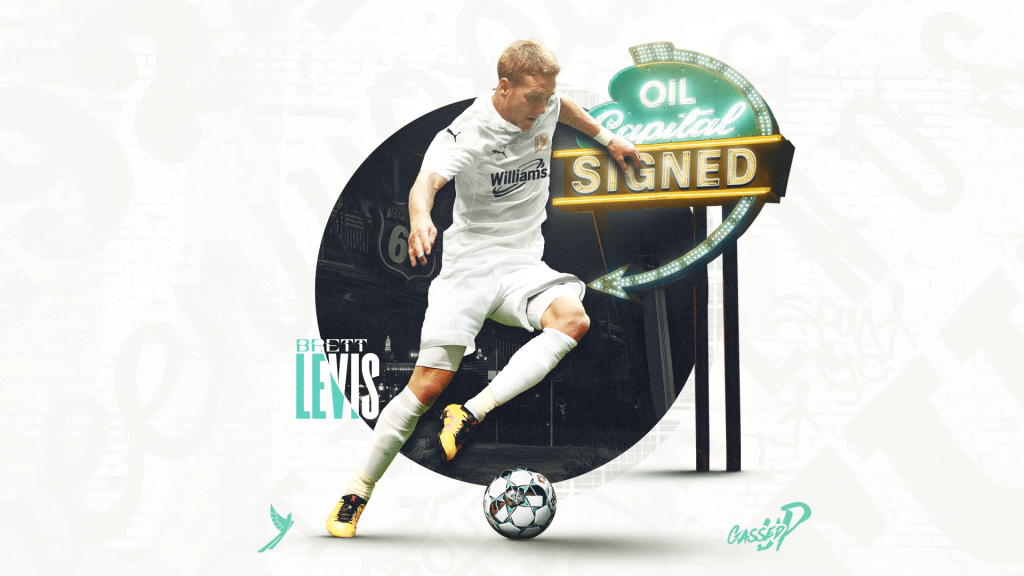 Left-Back Spent Previous Five Seasons in the CPL and MLS
TULSA – As FC Tulsa continues to anchor its backline and strengthen its veteran leadership across a young squad, the club has inked 2022 Canadian Premier League Team of the Year defender Brett Levis to a multi-year deal ahead of the 2023 season, pending league and federation approval.
Levis, pronounced LEE-vies, joins FC Tulsa from Canadian Premier League club Valour FC where the left-back has spent the past three seasons. The Saskatchewan native racked up 39 league appearances with Valour FC dating back to 2020, totaling three goals and three assists for the side and earning a spot in the 2022 CPL Team of the Year.
"Brett will get forward, he does so at the right times, he gets around, he cuts inside and makes it really challenging for the opponent to track and keep up with him," said FC Tulsa head coach Blair Gavin. "Overall, his ability on the ball and his skills off the ball will help to build the overall model for our team."
Before his time with Valor FC, Levis spent five seasons with the Vancouver Whitecaps FC organization between its MLS and USL Championship squads. Levis burst onto the scene in 2015 with Whitecaps FC 2 in the USL Championship to tally eight goals and two assists in 44 appearances between the 2015 and 2016 campaigns. Levis also made four CONCACAF Champions League appearances for Whitecaps FC in 2016 with three starts – the club won all four matches.
Despite a 2017 season hampered by an injury, Levis' strong showing the two seasons prior earned him a spot on Whitecaps FC's MLS roster in 2018 where he competed until making the move to the CPL in 2020.
"I've heard that good things are being done at FC Tulsa and speaking with Blair got me excited for a new challenge and experience," said Levis. "I'm looking forward to joining Tulsa and making a great impression. I can't wait to get started."
Levis joins Bradley Bourgeois as the first two players named to FC Tulsa's backline in 2023.
FC Tulsa 2023 Roster
Goalkeepers:
Defenders: Bradley Bourgeois, Brett Levis
Midfielders: Collin Fernandez
Forwards: Marcus Epps
---