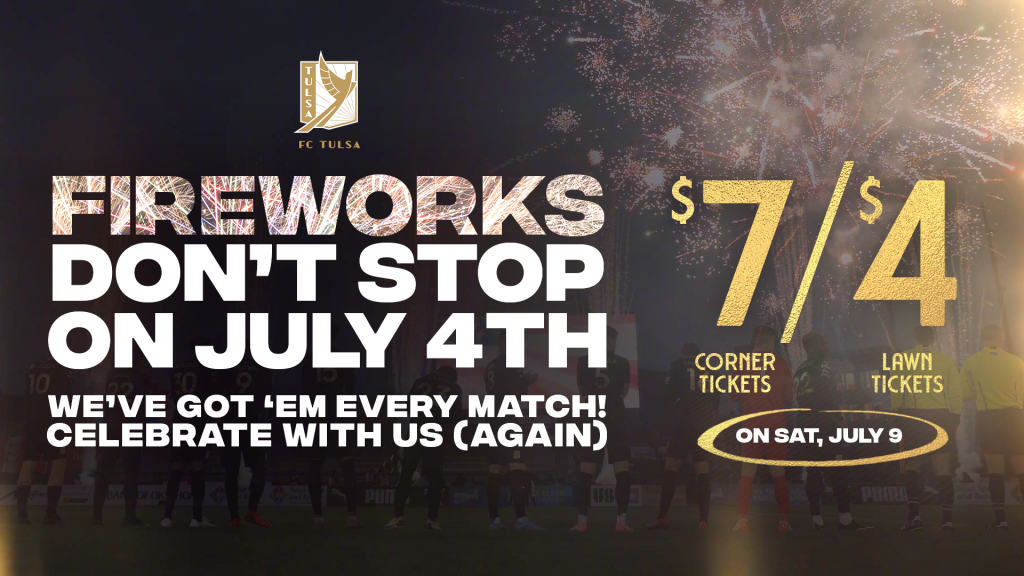 Corner Tickets Start at $7, Lawn Tickets Start at $4
Celebrate the 4th of July with one of the hottest ticket offers you will find during the hottest time of the year – Corner seats start at just $7 and Lawn tickets start at just $4 to FC Tulsa's next two home matches on Saturday, July 9 and Wednesday, July 13!
You'll have to act fast, this limited-time special offer is only good until Tuesday, July 5.
FC Tulsa's match on July 9 vs Atlanta United 2 will kick off with a funky prematch concert from Charlie Redd and Luna Voodoo as part of FC Tulsa's Summer Concert Series at 6 p.m. CT. July 13's midweek matchup will see FC Tulsa host New Mexico United for the first time in club history. Of course, both matches will be followed by a free fireworks show at ONEOK Field!