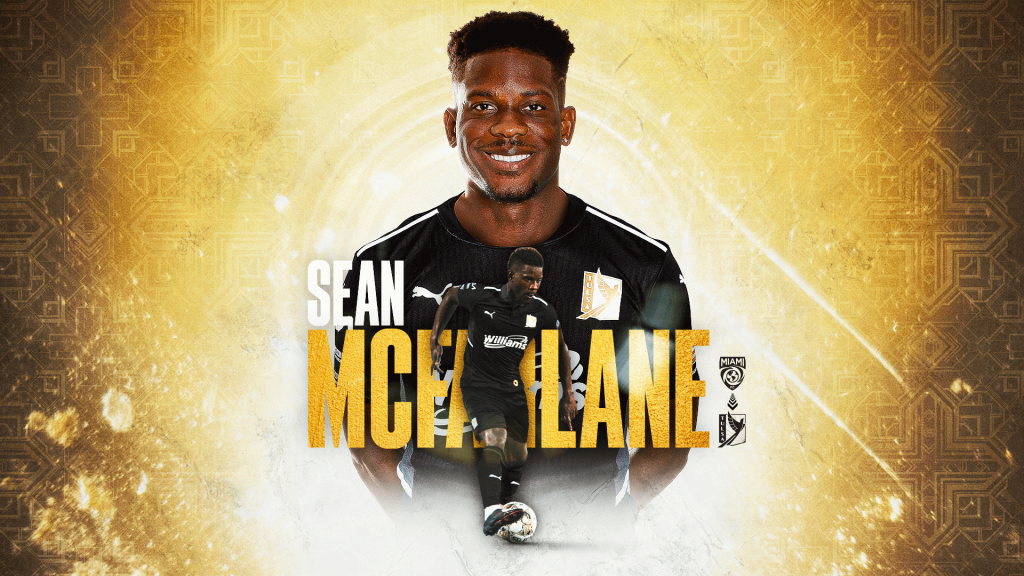 Joaquín Rivas Transferred to Miami FC In Corresponding Move
TULSA – FC Tulsa is enhancing its play on both ends of the pitch with the acquisition of Jamaican wingback Sean McFarlane (pronounced SEE-ahn) on loan from Miami FC for the remainder of the 2022 USL Championship season. McFarlane arrived in Tulsa on Sunday night and joined the team for training on Monday morning. In a corresponding move, FC Tulsa has transferred forward Joaquín Rivas to Miami FC. Both moves are pending league and federation approval.
One of the premier attacking wingbacks in the USL Championship over his five-year career, McFarlane ranks fifth amongst eligible defenders for most assists in league history with 17 career regular season helpers. Since becoming a professional in 2017, McFarlane has eight goals and 19 assists overall as a defender.
"The USL Championship is a league where pace can make the difference in wins and losses," said FC Tulsa president Sam Doerr. "Sean will add an infusion of speed on the wing to help move the ball from defense to attack quickly, as well as an ability to place crosses of quantity and quality into the box. I am excited for our fans to see him in an FC Tulsa uniform this weekend."
He burst onto the scene of the USL Championship as a rookie in 2017 with Colorado Springs Switchbacks FC, making 29 appearances with two goals and two assists as a center-back. After spending the 2018 season in the NPSL, McFarlane returned to the USL Championship with Austin Bold FC in 2019 and 2020, where he was one of the league's elite right backs.
In 2019, McFarlane finished fourth in the league in tackles won (58) and sixth in crosses (195). He was a thorn in the side of Tulsa as a member of Austin Bold, recording one goal and four assists against Tulsa in five meetings over the '19 and '20 seasons. He joined Miami FC prior to the 2021 season where he has been a part of a rotation at right back. In a season and a half with Miami, McFarlane has contributed to eight clean sheets defensively while adding one goal and one assist.
A former Jamaican U-20 international, McFarlane received 15 caps for the U-20 team, scoring a goal for his country in 2013 FIFA U-20 World Cup Qualifying.
Meanwhile, Rivas departs FC Tulsa as one of the best goalscorers in franchise history. Rivas tallied 27 goals across for four seasons, ranking 2nd in Tulsa's eight-year USL Championship history. The Salvadoran international also currently ranks 2nd in starts, appearances and minutes played for the club.
"There is no doubt that Joaquín is one of the best players to have ever put on a Tulsa shirt," said Doerr. "At this point in our season, to acquire a talented player, we had to give one up as well. We wish Joaquín nothing but the best in Miami and hope to see him continue to be successful throughout his career."
McFarlane will be made available for selection this weekend as FC Tulsa hosts Charleston Battery on Saturday night at ONEOK Field. Tickets to the match are available here and start at just $12 if purchased in advance of matchday. Kickoff is set for 7:30 p.m. CT.