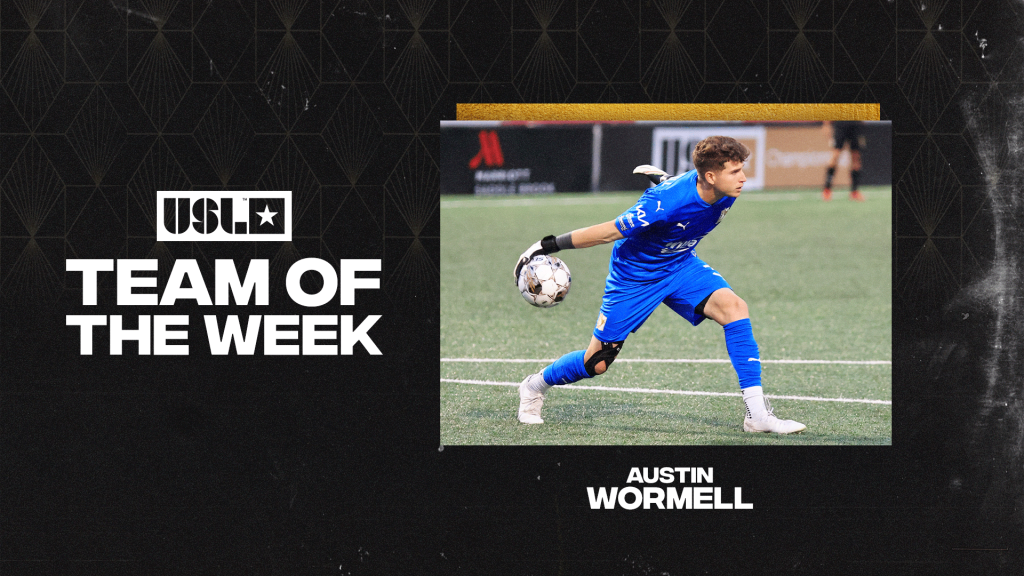 Second Team of the Week Award for Wormell in the Last Three Weeks
TAMPA, Fla. – For the second time in the last three weeks, the brilliant performance of FC Tulsa goalkeeper Austin Wormell has not gone without notice by the USL Championship. Wormell has been named to the league's Week 15 Team of the Week following a five-save performance on the road in which he blanked the opposition for the second time in three starts this season.
With 270 minutes under his belt in 2022, Wormell has made 15 saves on 16 shots faced and logged two of the club's three clean sheets on the season. His 93.8% save pct. is the best in the USL Championship amongst goalkeepers who have made multiple starts during the 2022 campaign. The Tulsa native is also one of only two keepers in the league to have started at least three matches without a loss.
His nomination marks the second Team of the Week appearance in Wormell's career, the first coming back in Week 13 of this season. In total, FC Tulsa has been represented in the USL Championship Team of the Week nine times in 2022.