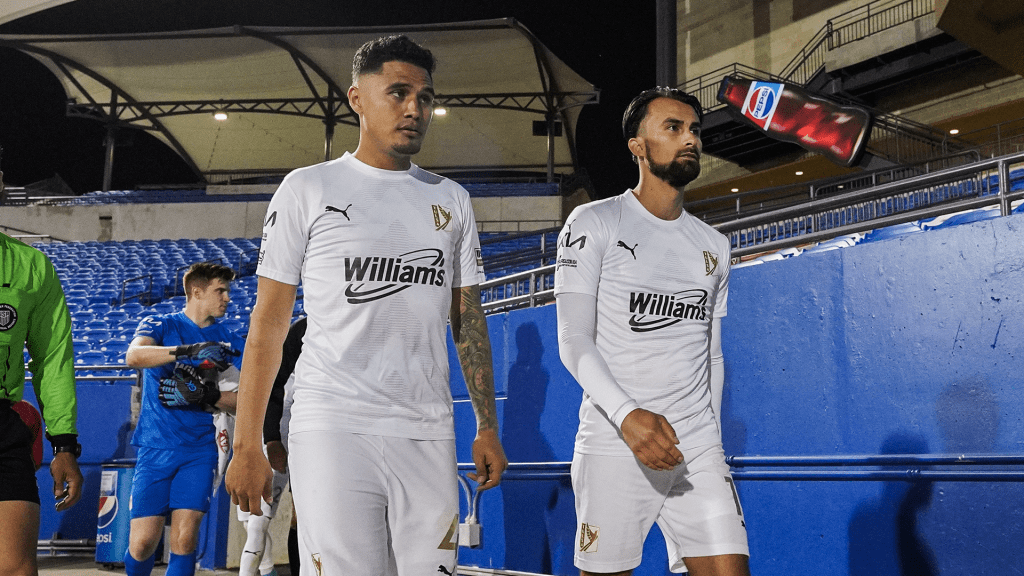 Match Kicks Off at 9 p.m. CT on FS1
TULSA – Tonight, in front of the passionate Salvadoran fans at Estadio Cuscatlán, FC Tulsa forward Joaquín Rivas and defender Ronald Rodríguez conclude the opening window of the 2022 CONCACAF Nations League A Group Stage against another squad that FC Tulsa fans are likely a tad familiar with – the United States Men's National Team.
The sides make up two thirds of the Nations League A, Group D assembly (a position in League A was awarded to both nations due to their success in the 2019-2020 tournament, a competition that saw the United States crowned champions) with Grenada being the third. After two matches thus far, both against Grenada, El Salvador is atop the Group D standings with a 1W-0L-1D record and a goal differential of +2. Rodríguez has played all 180 minutes over both matches while Rivas has logged 91 between one start and one appearance off the bench.
The United States has only played one match in Nations League to this point, a 5-0 win over Grenada on June 10 in which current MLS Golden Boot leader and former Tulsa Roughnecks FC loanee, Jesus Ferreira, scored five times for the States. Rodríguez and Rivas already have experience dealing with Ferreira in 2022, as the striker logged 26 minutes against Tulsa in Open Cup action with FC Dallas on April 19.
El Salvador and the United States have matched up twice recently in 2022 FIFA World Cup Qualifying, the first of which was played at Estadio Cusclatán and resulted in a 0-0 draw. The second was a 1-0 defeat for La Selecta that resulted in three points for the Americans on U.S. soil, courtesy of Antonee Robinson's lone goal.
Tonight's Nations League match kicks off from the capital of El Salvador tonight at 9 p.m. CT. The match will be broadcast nationally on Fox Sports 1 and in Spanish on both Univision and TUDN.