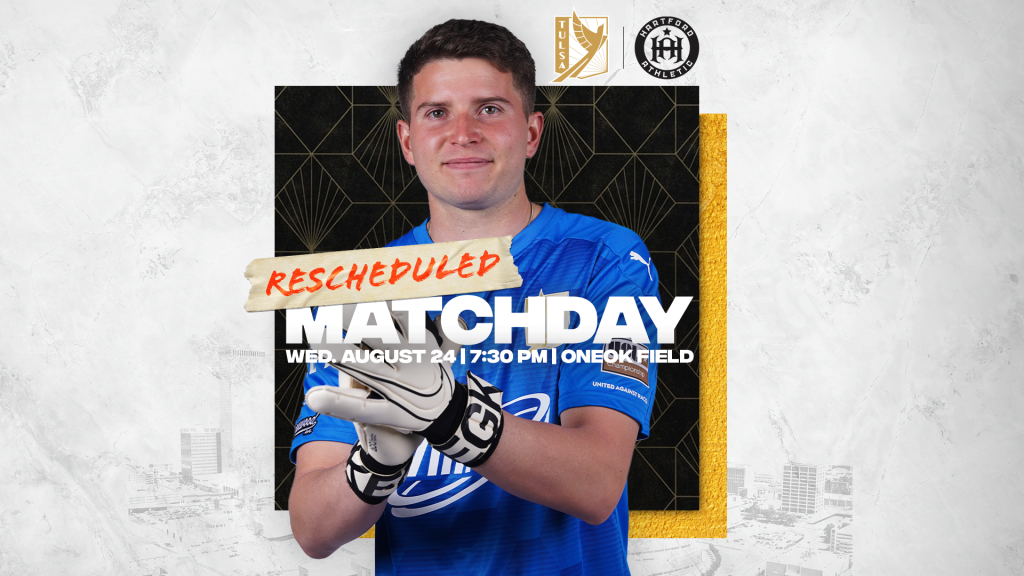 Match to Kick Off from ONEOK at 7:30 p.m. CT
TULSA – Last Saturday's home FC Tulsa match against Hartford Athletic, which was postponed due to positive COVID-19 tests within FC Tulsa's squad, has now been rescheduled for Wednesday, August 24 at 7:30 p.m. CT. The match will still be broadcast locally on My41 and stream nationally on ESPN+.
Also rescheduled for August 24 will be FC Tulsa's prematch King Cabbage Brass Band concert, a part of the club's 2022 Summer Concert Series, presented by Bill Knight Ford. All shows throughout the FC Tulsa Summer Concert Series, including the King Cabbage performance are free and held on Elgin Ave., just outside the gates of ONEOK Field from 6-7 p.m.
All original tickets for the postponed match will be valid and accepted at the gate on August 24, or fans can purchase tickets to the match here.