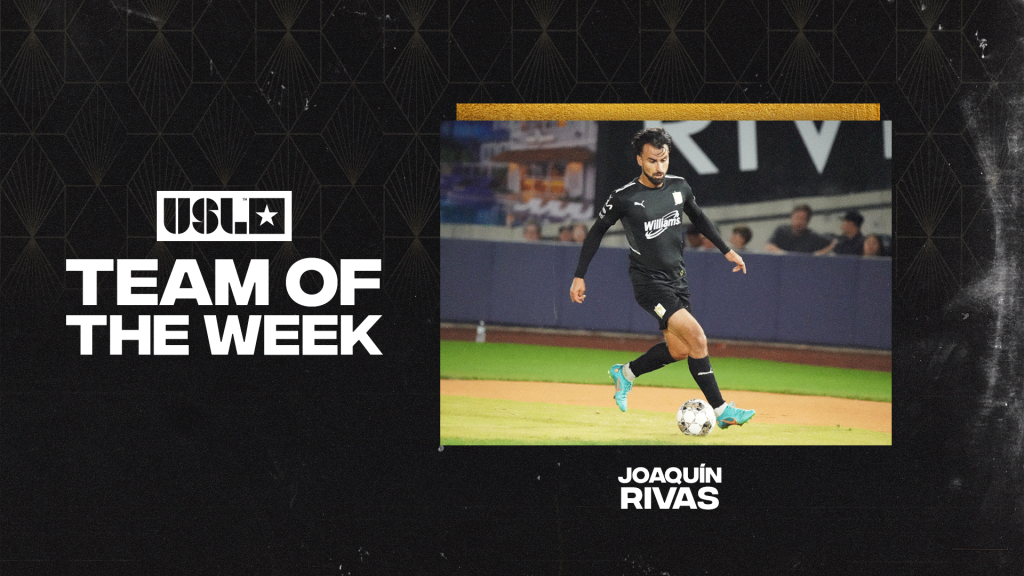 Rivas Earns His Second USL Championship Team of the Week Honor of 2022
TAMPA, Fla. – Following its first win in more than a month, FC Tulsa has returned to the weekly awards table. Joaquín Rivas was named to the USL Championship's Week 9 Team of the Week following his two-goal performance in Saturday's 3-1 home victory over Detroit City FC. It's the second such honor of the season for Rivas after he was named to the Team of the Week following Week 2.
In addition to his two goals, his 2nd and 3rd of the season, Rivas won 4 of his 6 duels and completed 17 of 23 passes, including 5 of 6 in the final third. While the USL Championship doesn't credit secondary assists, Rivas' ball through the box to JJ Williams was a key pass in the build-up to what was the eventual match-winning goal by Rodrigo da Costa.
The two goals move Joaquín Rivas to 27 for his Tulsa career, one behind da Costa as the club's all-time goalscoring leader. FC Tulsa now is one of three USL Championship teams, in addition to Colorado Springs Switchbacks FC and El Paso Locomotive FC, with at least three players with three or more goals so far in 2022 – Williams (5), da Costa (4) and Rivas.
Rivas can add the Team of the Week honor to his Goal of the Week nominee, as his first tally on Saturday was one of five league nominees for its weekly the best goal award. Fans can vote to make Rivas' goal the USL Championship Goal of the Week by clicking this link.