Fight Cancer Night – October 15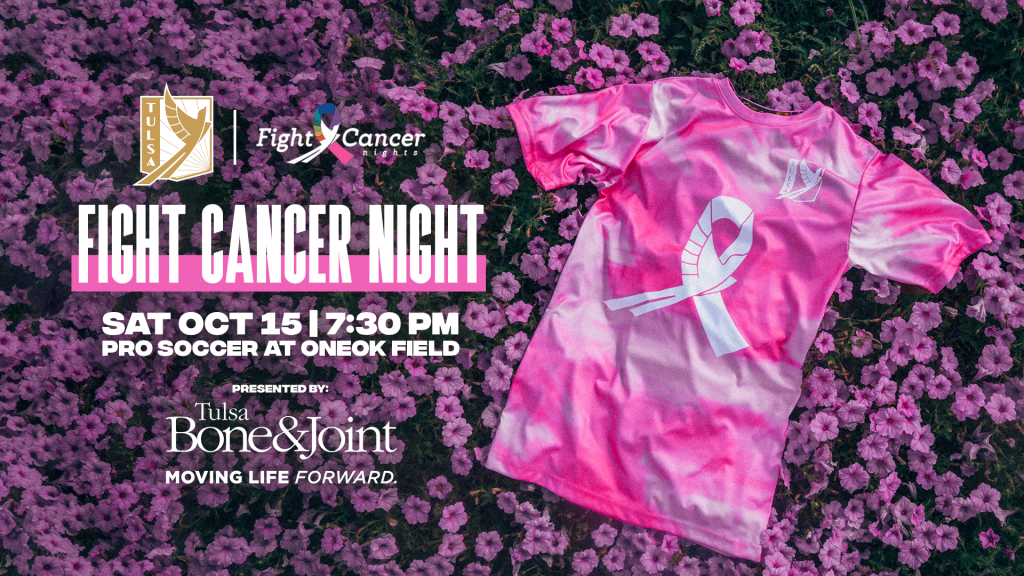 Starting in 2022, FC Tulsa will dedicate one home match each season as Fight Cancer Night, focusing on one form of cancer each year. This season, FC Tulsa will be raising both awareness as well as funds to fight against breast cancer.
Fans can purchase the Fight Cancer Bundle, the proceeds of which will be donated to Tulsa-based cancer awareness non-profit The Stonebrook Project.
The evening will also feature information regarding breast health, possible symptoms, and how everyone can help in the fight against breast cancer.
---
Vamos Tulsa Night – October 8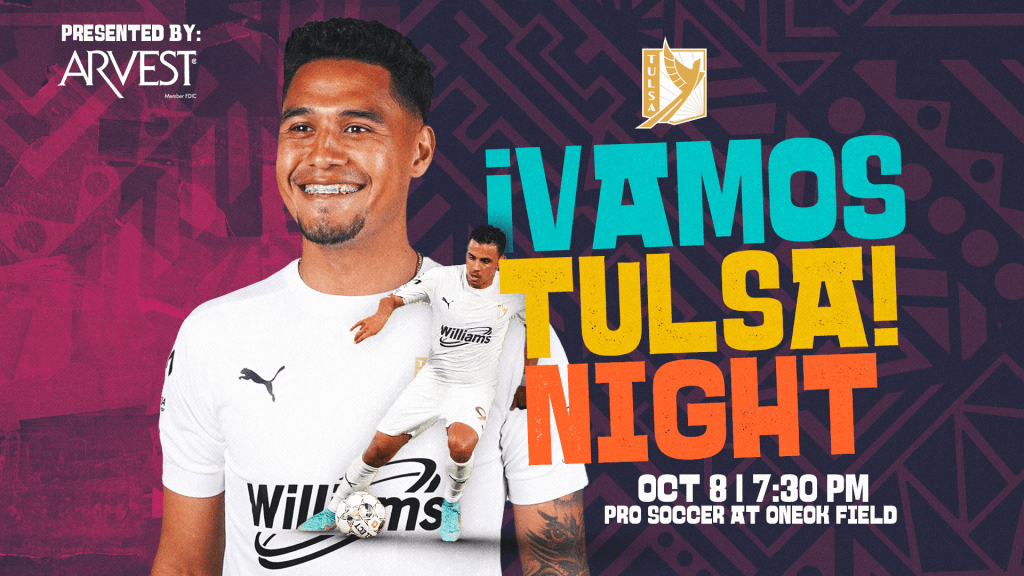 Join FC Tulsa as we honor and celebrate Hispanic/Latinx heritage and culture on October 8 with Vamos Tulsa Night! The club has partnered with Que Buena Tulsa to make the evening a can't-miss event.
Starting at 3 p.m. CT outside of ONEOK Field, there will be food trucks, vendors, beer, and plenty of music! The bands performing include Tremendos Junior and Banda la Pegajosa.
Once the gates to the stadium open at 6:30 p.m., fans can shop from more local vendors along the concourse as well throughout the evening.
Rocio Medina from the group Eleganza Musical will perform the National Anthem, and after the match, stick around for fireworks and an Independencia La Liga match on the ONEOK pitch!
---
Throwback Night – August 27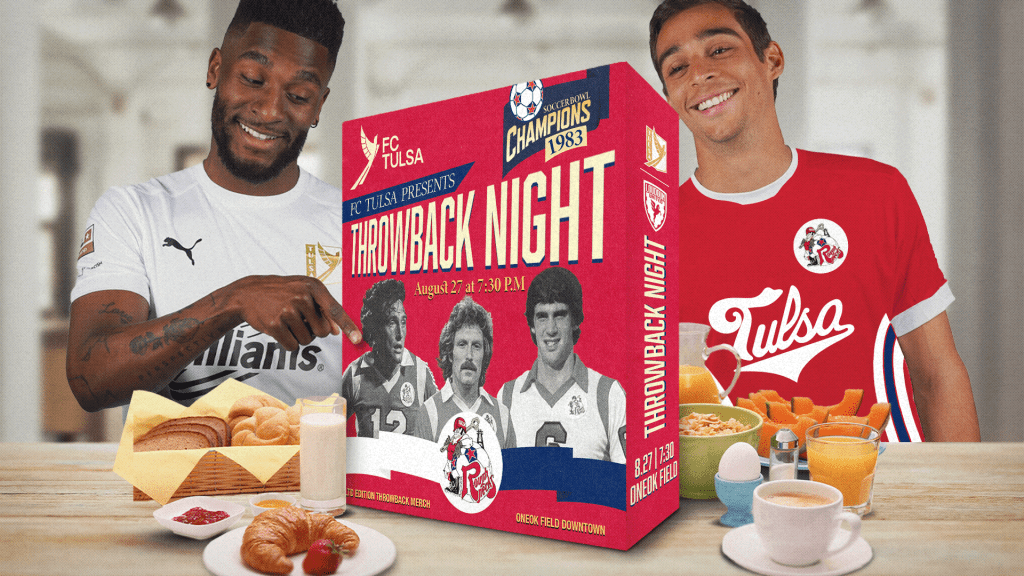 FC Tulsa will wear Tulsa Roughnecks-inspired warmup jerseys ahead of the match that can either be purchased as part of the Throwback Bundle or on its own!
Tulsa native Paul Benjamin will start the night off with a classic rock concert at 6 p.m. CT as part of the FC Tulsa Summer Concert Series, and the in-stadium playlist will be full of '80s hits as well from start to finish.
To conclude the night, the second annual "First Responders Cup" will take place following FC Tulsa's contest between the Tulsa Fire Dept. and Tulsa Police Dept. at ONEOK Field! The First Responders' vehicles will also be at the match throughout the evening for fans to see and take photos with.
---
Greenwood Night – August 20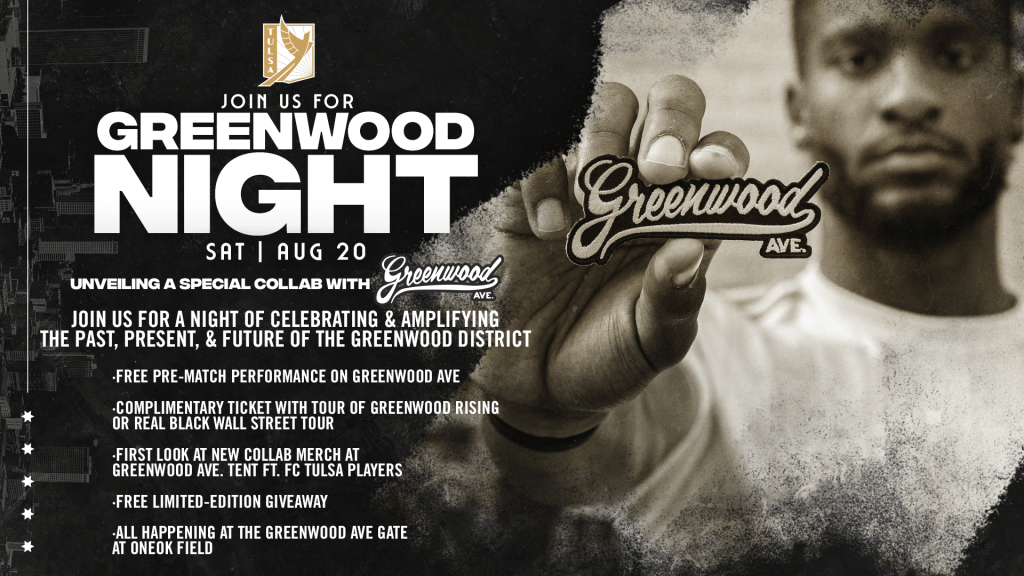 FC Tulsa will be wearing special Greenwood Ave. jerseys during warmups which can be purchased as part of the Greenwood Ave. Bundle! 10% of all proceeds from the bundles will go to the Greenwood Cultural Center, and FC Tulsa will donate 30 tickets per bundle sold to non-profits in the Greenwood District.
In addition, there will be a special prematch concert from Thaddeus Johnson on Greenwood Avenue, as well as a tent at the ONEOK entrance on Greenwood Ave. to offer a first-look at new FC Tulsa x Greenwood Ave. merch. FC Tulsa players will also be at the tent and free giveaway items will be handed out at the Greenwood Gate.
A number of local Greenwood businesses will have tables set up around the ONEOK concourse throughout the match as well.
---

Fight Cancer Night
October 15
ONEOK Field
Proceeds from the Fight Cancer Bundle will be donated to The Stonebrook Project as well as FC match tickets.
---
Throwback Night
AUGUST 27
ONEOK Field
Get Your Throwback Bundle Today, inspired by the 1983 NASL SoccerBowl '83 champion Tulsa Roughnecks!
---
Greenwood Ave. Bundle
AUGUST 20
ONEOK Field
Get your limited-edition Greenwood Ave. Bundle in collaboration with Greenwood Ave. today – only a few remain!