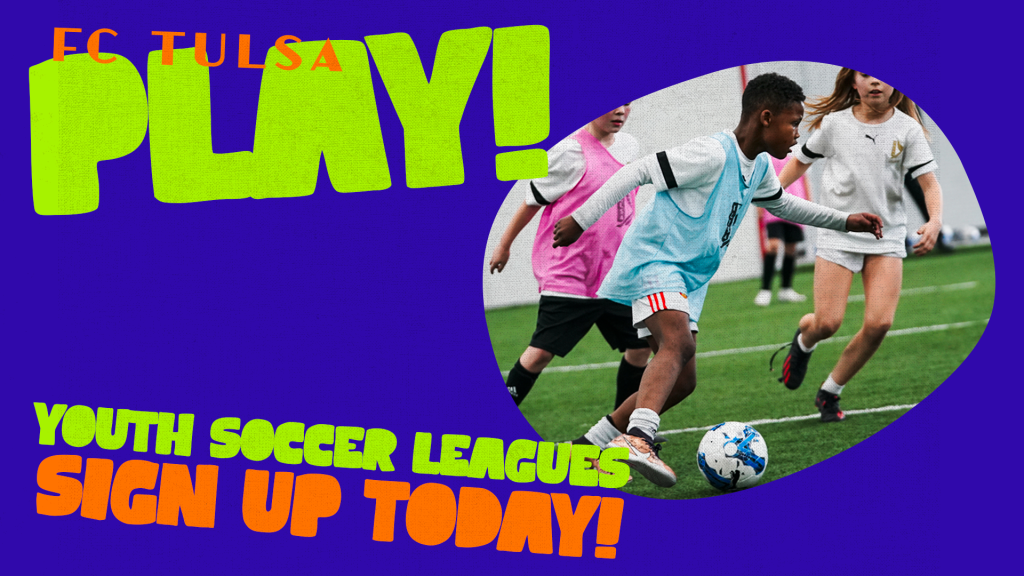 FC Tulsa PLAY!
Youth Rec Soccer
Sept. 30 – Nov. 18
FC Tulsa PLAY! is a recreational soccer league designed for kids from 5 to 10 years old to learn the fundamentals of soccer, begin to develop their skills, and provide competition for each participant to put their new skills to the test.
Each participant will get more involved with the sport than traditional recreational soccer leagues while keeping fun at the center of every activity.
Each Saturday session will last about one hour and consists of a skills development session, followed by a game to practice their new moves!
Additional Details
– League will be held on Saturdays for eight weeks, beginning on September 30 and ending on November 18 at Titan Sports and Performance Center
– Designed to give all participants more touches on the ball and get more involved than traditional recreational soccer leagues
– FC Tulsa will provide coaches for the training and matches, no need for volunteer coaches
– Ticket voucher for an FC Tulsa match in 2023 or 2024
– Jersey and personal ball
– End of season event for all participants
– Participants sign up individually and can either be placed on teams with friends, or will be assigned to a team
– Cost is $125 per person
For any additional questions, email leagues@fctulsa.com.