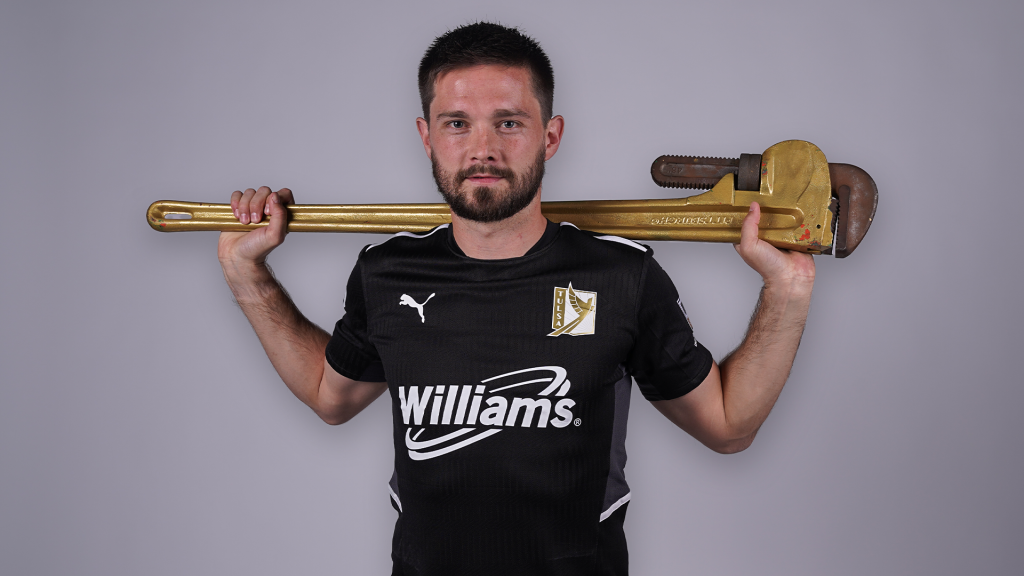 ---
What is The Wrench?
The Wrench was an annual supporters trophy awarded to the winner of the state's pro soccer rivalry, called the Black Gold Derby, between FC Tulsa and OKC Energy FC from 2015-2021. It is a pipe wrench that measures 3 ft. long and weighs about 30 pounds.
Each year, the winner's supporters would paint The Wrench in its team colors to signify its victory in the Black Gold Derby.
---
History of The Wrench
The Wrench was first awarded in 2015 when Tulsa debuted its pro soccer club, then called Tulsa Roughnecks FC, in the USL Championship. Energy FC claimed The Wrench in the first two seasons of the competition (2015, 2016) before the Tulsa Roughnecks won The Wrench for the first time in 2017.
OKC reclaimed The Wrench in 2018 and 2019, leading the overall series 4-1.
However, with a recommitment to winning on and off the field under new ownership starting with the 2020 season, FC Tulsa has dominated the rivalry over the last two seasons.
FC Tulsa secured the Wrench in the shortened 2020 season and clinched the title again in 2021. Full results of the rivalry can be seen below.
The Wrench is currently on hold for the 2022 season as OKC Energy FC is on a hiatus with renovations to its home stadium. It is the intent for both teams that the rivalry will resume when OKC returns to the pitch.
2017
2020
2021
---
The Wrench on Our 2022 Jerseys
FC Tulsa will honor its two most recent Wrench wins, the first two of the FC Tulsa-era of the club, on its 2022 City and State Kits from PUMA.
A pair of crossed golden Wrenches will adorn both jerseys on the nape of the neck.
The 2022 City and State Kits are available now on FC Tulsa's Online Shop. It is the expectation that PUMA will be able to ship those jerseys before the start of the 2022 season.
---
Take a Pic with The Wrench
FC Tulsa keeps The Wrench at its Team Shop, located at 1155 S. Elgin Ave. in downtown Tulsa. Fans are welcome to come by and take a picture with The Wrench while the Team Shop is open (Mon.-Fri. 10-5, Sat. 12-4).