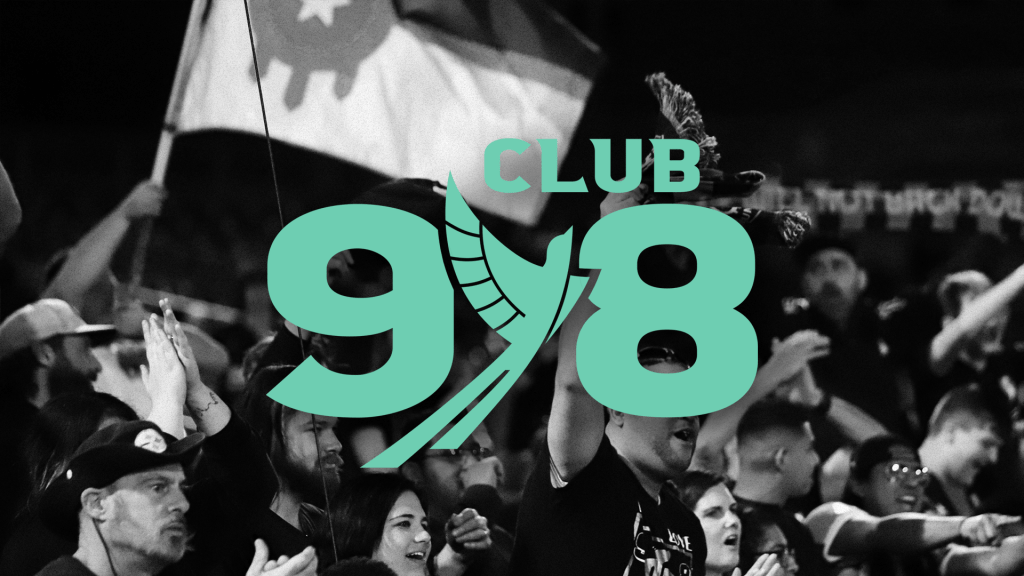 JOIN CLUB 918 TODAY!
Be a part of Club 918 next year by securing your 2023 Season Tickets! FC Tulsa will be offering three different Club 918 Memberships, each of which are defined below. Each membership will also include special perks only for Club 918 Members, including (but not limited to) merch discounts all year long, giveaways, and invites to exclusive FC Tulsa events!
Club 918 Members can either make a one-time 2023 Season Ticket payment or take advantage of monthly payment plans to make memories that will last a lifetime easy and affordable! Payment plans can either be set up online or discussed with an FC Tulsa ticket rep at tickets@fctulsa.com or over the phone at 918-297-6808.
Last season, all Season Ticket Members were invited to an online Q&A with FC Tulsa's new head coach Blair Gavin on the day of his hiring, were given access to an exclusive VIP are at the club's Open Training Session, and more!
CLUB 918 PREMIUM MEMBERSHIP
FC Tulsa is offering several Premium Memberships in 2022
Choose from field seats, a party area directly behind the goal, an area behind the teams' benches, the Refinery Deck, and more!
VIP access to hear from FC Tulsa press conferences from players and coaches before and after matches
More information regarding Premium areas will be announced – ask a ticket rep for more info
CLUB 918 SIDELINE MEMBERSHIP
Offers reserved seating between Sections 101-107 and nobody else can take your seat!
Receive an exclusive Club 918 FC Tulsa jersey
Code for 20% off merch purchases
Access to exclusive prematch experiences on gameday
Can purchase Club 918 scarf ($12), jersey patch ($3), and button ($3)
Tickets start at $20 per match (plus fees)
CLUB 918 ENDLINE MEMBERSHIP
Offers general admission seating to every home match between Sections 112-119, meaning you can watch from a different seat each time!
Receive an exclusice Club 918 scarf, jersey patch, and button
Code for 15% off merch purchases
Can purchase the Club 918 jersey for special price of $30
Tickets start at $8 per match (plus fees)
Have Questions?
Email tickets@fctulsa.com or call 918-297-6808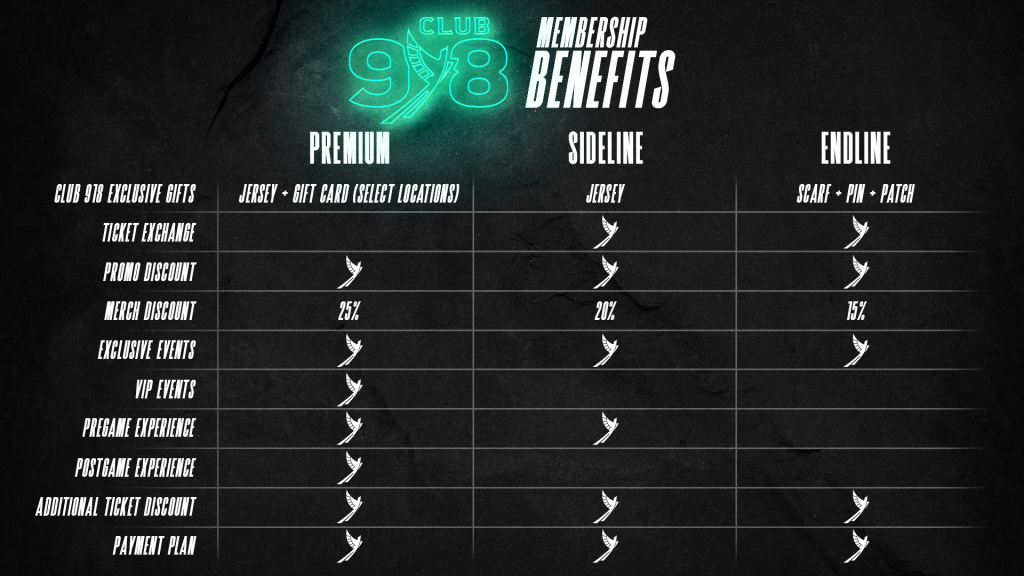 ABOUT FC TULSA
FC Tulsa is Oklahoma's premier professional soccer club that plays in the USL Championship, the second division of U.S. Soccer. FC Tulsa was founded in 2015 as Tulsa Roughnecks FC, but was relaunched under its current name prior to the 2020 season.
Email: info@fctulsa.com
Phone: 918-297-6808
2023 FC Tulsa Season Ticket Info Form