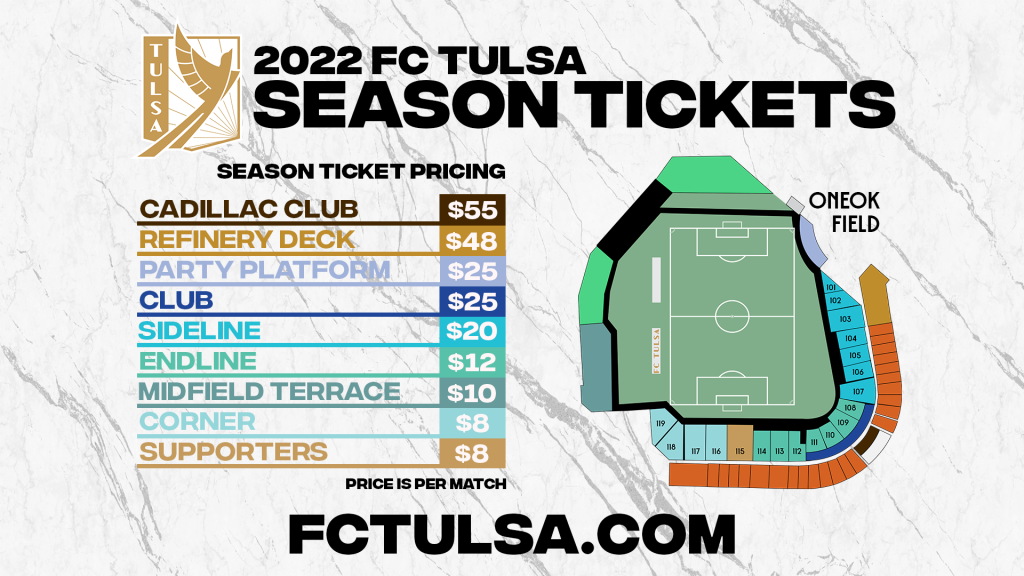 2022 Season Tickets Renewals
It's time to renew your FC Tulsa Season Tickets! Please follow this step-by-step guide to ensure that your 2022 Season Ticket Renewal is a smooth and painless process.
You can renew your seats now over the phone with a FC Tulsa ticket representative at (918) 297-6808 or via email at tickets@fctulsa.com.
We are offering a 6-month, no interest payment plan on 2022 FC Tulsa Season Ticket Memberships! If you would like to opt into a Payment Plan when you renew your tickets, you will make November's payment when you renew.
Each subsequent payment will be made on the 15th of the month from December through April.
UPGRADES
If you would like to upgrade your 2021 Season Tickets, you must inform your FC Tulsa ticket representative (either by calling or emailing) when you renew your seats. We will process all upgrades through a priority order system.
ADDING SEATS
All seat additions must be done by a FC Tulsa ticket rep. Let your representative know when you are renewing that you would like to add seats to your 2022 Season Ticket Membership.